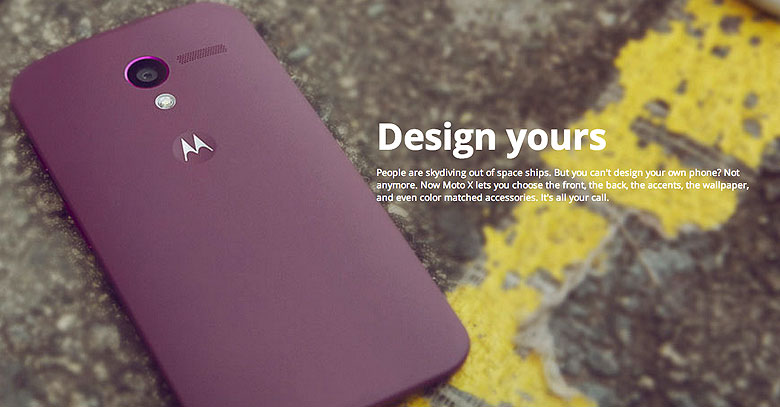 AUG 19th, 2013 –Motorola launches a new feature, Moto Maker, with its new smarphone Moto X on August 23, which would allow users to create customized phones by choosing the color of the phone to the launch screen, according to Mashable.
Moto Maker looks to give the user a variety of options to choose from and gives them convenience of altering features according to their needs.
The Moto Maker's process begins with a unique code allotted to the user. This application, will enable the user to choose the back plates and front accents of their choice – available in 18 different varieties, ranging from the traditional black and white to the popular neon greens and pinks.
In addition, one is able to choose the color of the accent located around camera and volume rocker which is available in seven different colors.
The ultimate degree of customization is that users can have their name or a personal message embossed and engrained into the rear-end of the phone.
Motorola spoils the consumer by enabling them to design their phone.