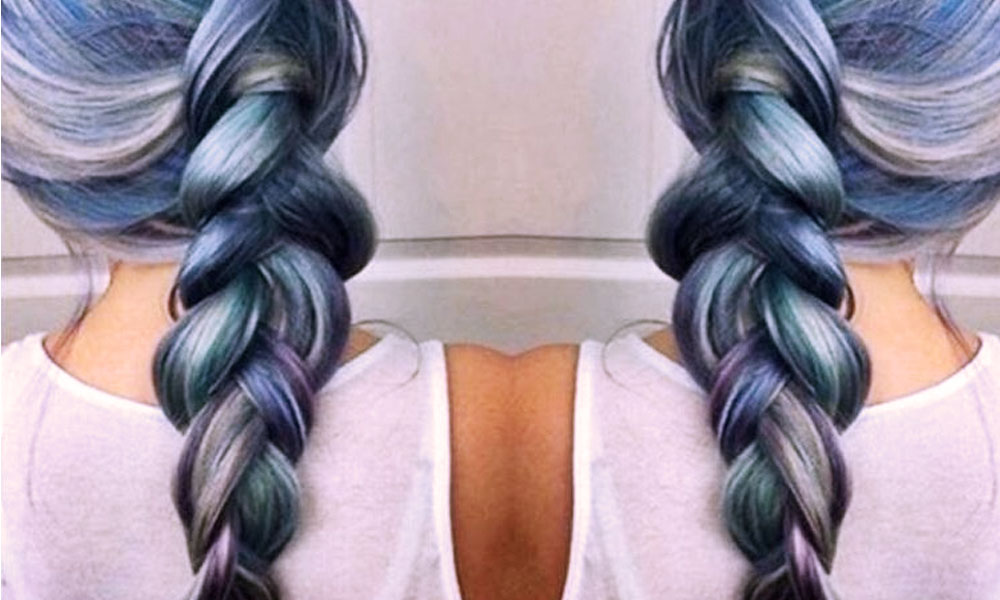 It is a well-known fact that a trusty pair of jeans is an absolute fashion staple, but denim is now sparking the latest beauty craze. "Denim Hair" is the latest online beauty sensation to hit social media, specifically Instagram, and the look is as versatile as the humble jean itself.
The trend has seen fashionistas break out the dye to render their locks all sorts of grey and blue color variations honoring stone wash, acid wash, indigo, and 1970s cobalt blue, for a laid-back and colorful vibe.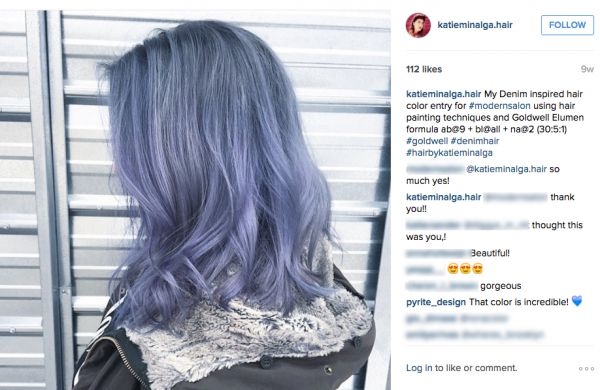 More often than not, the look incorporates painting the hair more than one shade of silver or blue to give the final result a faded, lived-in effect.
If you're thinking of testing out the trend, then starting with light hair will make the dye take more efficiently.
Vlogger Tasha Leelyn suggests making sure your hair is a light blonde or even white if you want to channel one of the lighter denim rinses.
Another (less permanent) option is to use the technique of clip-in hair extensions.
As BeautybyGabbie explains, applying dye directly to both sides of blonde extensions is a straightforward way of testing out the look without committing.
This option also makes it easy to paint in a 'highlighted' effect as you will be coloring the hair on a flat surface.
It seems that multicolored tresses, which took off in 2015, are still hot for 2016, but while the new year saw the emergence of the wacky 'glow in the dark' trend, denim hair is slightly more subdued.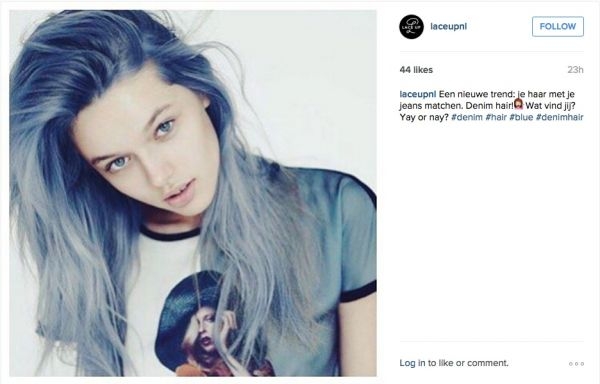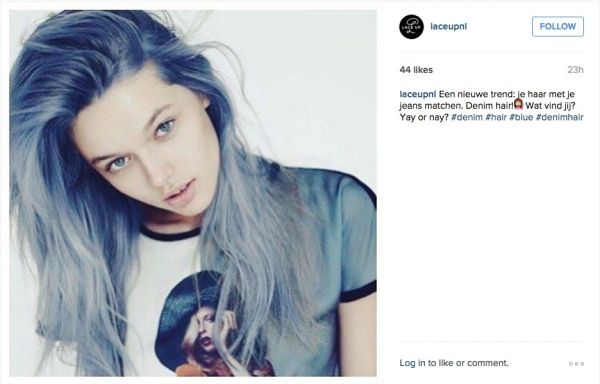 Previous colorful hair trends to emerge over the past few months include the celebrity-led 'Rainbow hair' look, 'Macaron hair', a combination of patisserie-like pastel hues woven together for a fairytale effect, and the auburn autumn-themed 'Pumpkin Spice Hair.'