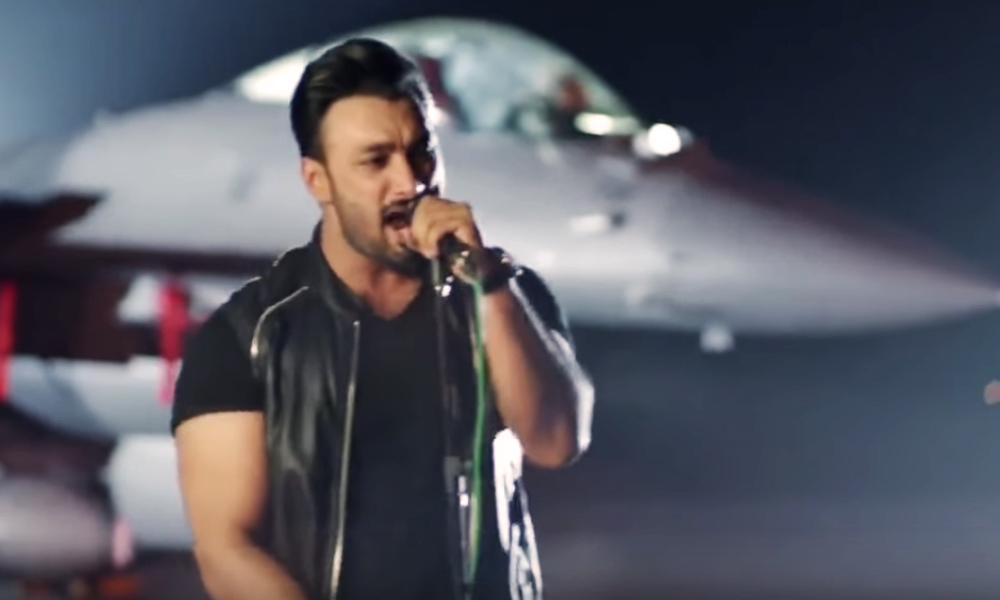 Pakistan Airforce (PAF) has released a new track on Defence Day, called "Fizaun Ke Muhafiz". The song is sung by Umair Jaswal and composed by Rizwan-ul-Haq.
"Fizaun Ke Muhafiz" is a tribute to every role and part the PAF performs in order tom defence our motherland, Pakistan.
Listen to the song below:
https://youtu.be/I7FOFmHr23w
The song is a fast-paced track with a patriotic feel sung quite passionately by Umair Jaswal- his powerful vocals gave the song the perfect feel!
The song is subdivided into four parts- the first part is a dedication to the air superiority role that is performed by the PAF to take down any aircraft that trespasses the aerial boundaries of Pakistan. This part of the song entails the Air Defence Alert posture maintained by the PAF 24/7, always prepared to take off.
The second part of the song is a tribute to the Anti-Shipping part performed by the PAF to support the Pakistan Navy operations.
The third part of the song reflects PAF's role of supporting the Pakistan Army operations against the enemy clamps in the northwest.
The fourth part of the song pays homage to the air force men who protect the country against any enemy and evil eye!
10 Pakistani Heroes Who Sacrificed Their Lives in the Line of Duty
Stay tuned to Brandsynario for more updates.