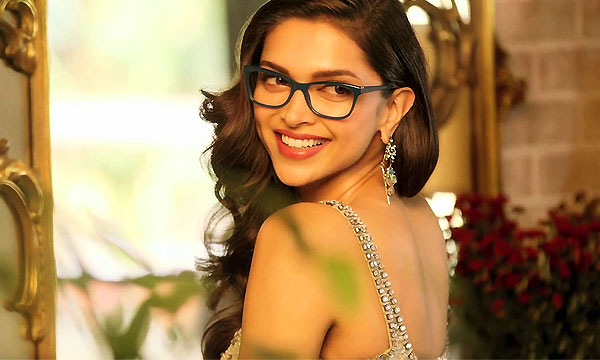 Okay? Okay. If you could remember these words from the Hollywood super-hit movie 'The fault in our stars' then let us tell you that it's Hindi adaptation is on the way and that too with Deepika Padukone as the leading lady.
Excited much? The director Homi Adajania has chosen Deepika to play the role of Hazel. According to the sources, it is confirmed that Deepika Padukone who has been Homi's favorite will be playing the role of a cancer patient in this Bollywood film.
Read more: Deepika Padukone and Ranbir Kapoor 's Tamasha in Tokyo
The Fault in Our Star is originally a book written by John Green that became the bestselling books and later was adapted into English Film by the same name in 2014.
The film became a box office hit starring Shailene Woodley and Ansel Elgort as Hazel and Augustus in the lead roles. The story is about a young Girl who is a cancer patient who is forced by her parents to attend a support group, where she subsequently meets and falls in love with a young boy who has also suffered from cancer.
While the original plot of the story will remain the same, the twist in the movie will be the humor that will be added in this heavy subject. Sources have confirmed that the Bollywood queen, Deepika has given her consent to be a part of the film which will be produced by Dinesh Vijan and directed by her friend Homi Adajania.
Deepika has earlier worked with Homi in films like 'Cocktail', 'Finding Fanny' and also Vogue's 'My Choice' video.
Also see: Deepika Padukone Endorse #Vogue Empower with 'My Choice' Ad
Currently, Deepika is working on her project with Sanjay Leela Bhansali's film Bajirao Mastani which is expected to be finished at the end of this year.
The lead lady is confirmed so who should be starring opposite our Hazel as Augustus?
Share your views in the comments below