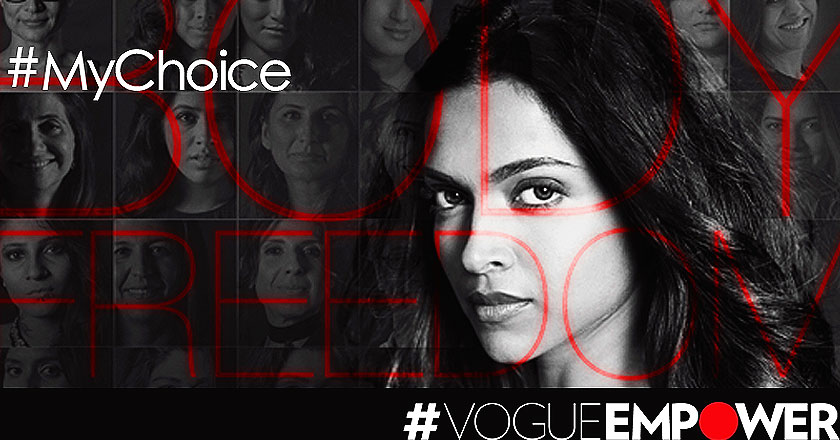 After openly talking about her battle with depression, Deepika Padukone has starred as the lead person in Vogue's #VogueEmpower Ad.
What makes this empowerment and pro-feminist video different from all other women empowerment movies and shots ever made in India is its assertive and bold stance towards sexuality, marriage choices, clothing choices and other choices that a woman makes in all spheres of life.
Directed by Homi Adjania, the two-minute, 34 second video is shot in black and white and features 99 women. Produced by Dinesh Vijan, the advertisement depicts shot after shot of women including Nimrat Kaur, Adhuna Akhtar, Anupama Chopra, Scherezade Shroff and other women who are career-centric in their lives.
Read more: The Shocking Effect of Bollywood Item Songs
The Ad script has been penned by Kersi Khombatta, and more than anything else, the words are impactful in getting the message across, especially the term "You are my choice, I am not your privilege" which challenges the patriarchal and male-dominant mind-set.
Have a look at the video:
The previous video in the #VogueEmpower campaign feaured the message of how boys do not make women cry, and the pprevious ambassador for the cause was Madhuri Dixit.