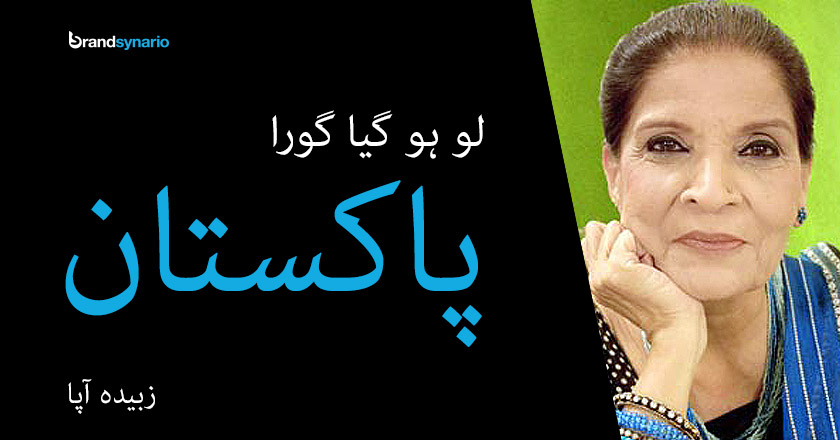 Yes, as much as we fight it – we all find attraction in fair. This is the 'low' we have brought ourselves to in a society which considers 'only Fair to be Lovely'.
A fresh advertisement campaign has emerged that stars a rather obnoxiously photo-shopped image of Zubaida Aapa, with a caption 'Ab Gora Hoga Pakistan'. The campaign may be new but reinstates perhaps the most ignorant, uneducated and narrow-minded approach to the concept of beauty.
Have a look at the ad before continuing on:
Zubaida Aapa, during the renaissance of Pakistani television, ascended to fame through her effective home-made-remedies. Originally, she was a cooking expert and sister to Pakistans' ace playwright Anwar Maqsood.
This intellectual travesty reminds one of the beautiful campaign Nandita Das ran last year that read, Stay Unfair Stay beautiful.
With a powerful message communicated – it emphasizes that skin color time and again has only deteriorated the overall confidence of the young females in society and Indian women need to be proud of their skin tone because  "FAIR IS AS LOVELY AS DARK". Skin color is as inborn as one's height – one may be able to clear the skin but for God's sake stop reinstating Fair to be lovely.
Brands which have established these worthless statements should be despised, banned or at the very least – laughed upon.
AYE LE – HOGAYA GORA PAKSITAN !!