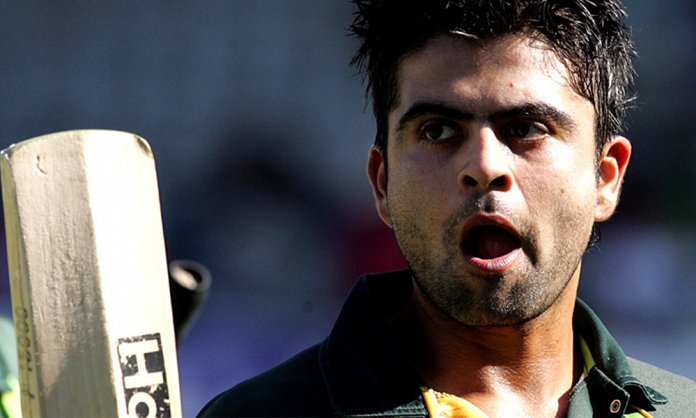 The second T20 match of World XI gave us some 'Ooooooh' moments, despite the green team's defeat. One of those moments was when Shoaib Malik was dubbed as the only Pakistani with the most runs in a T20.
Congratulations to @realshoaibmalik to become highest run scorer for Pakistan 🇵🇰, many more to achieve for Pakistan 👍👍👍 pic.twitter.com/AfVlu0DNls

— Mohammad Hafeez (@MHafeez22) September 13, 2017
Congratulations @realshoaibmalik on becoming the top runs scorer in T20Is for Pakistan #PAKvWXI #CricketKiHalalala pic.twitter.com/3tgBPn2iz3

— PCB Official (@TheRealPCB) September 13, 2017
And Pakistanis couldn't help but be the insanely proud mom.
*MashAllah, Nazar la lagay*
It's obvious that your team mates take pride in you. Ahmad Shehzad being the super supportive teammate that he is, congratulated his bro on twitter.
Lhr toh great hai hi but tussi bhi bht great ho.. what an achievement in this historical series.. congratz bro @realshoaibmalik #PakvsWXI https://t.co/mo4yMRflx2

— Ahmad Shahzad (@iamAhmadshahzad) September 13, 2017
And Shoaib Malik very smoothly threw some shade on his bro.
*BUUUURRNNN*
Thank you bro kabhi mujhe bhi mauqa de apko great bolne ka 😝

— Shoaib Malik (@realshoaibmalik) September 14, 2017
Obviously, Twitter couldn't help but gasp, keeping in mind Ahmed Shahzad's sub-standard performance in the match.
— Shumail (@Shumyl) September 14, 2017
— Kalim Khan (@Kallerz37) September 14, 2017
Hahahahaha publically insult nhi karty malik G

— Hamza Mehmood (@hamzamehmood950) September 14, 2017
Hahahahahaha! Best. Burn. Ever.

— adeena mirza (@_a_mirza) September 14, 2017
Want some Burnol? Aloe Vera maybe? 
Made my day 😀

— Maryam Jameela (@maryumjameela) September 14, 2017
Perfect troll 😂😂😂

— Syed Mohsin Ali (@imsmohsin) September 14, 2017
All the shade aside, Ahmad Shehzad did have people showing him some love.
In sha Allah apko mauka mile ga jab Ahmad apka yeh record beat kre ga 😛😜 in sha Allah

— ❤AHMAD SHAHZAD FAN❤️ (@AHMADBIGGESTFAN) September 14, 2017
There is no big difference😂
Hope U will get soon😂😜
In shaa Allah

— NaZi❤||TeamAhmad|| (@hala_nazi) September 14, 2017
Haha shoaib bhai chalain phir aap ki wish Ahmad bhai last t20 main #InshAllah puri kr dain gy 😆😜

— Abdul Musawar Jutt (@JuttMusawar) September 14, 2017
And some simply didn't care about anything other than our bhabhi.
Sania Bhabhi final match dekhne aengi??#AskMalik

— آ ص ف (@Asifjani8) September 14, 2017
Ahmed Shehzad hasn't tweeted back a reply yet, may be he's still reeling from the response or maybe he's willing to let it slide and let bygones be bygones, I mean, what's a little sass between brothers?
No one knows for sure though. Here's to hoping that Ahmed Shehzad get's his day in the stadium, making our team in green great again.
Have something to add to the story? Let us know in the comments below.
Content contributed by: Abeer Anwaar