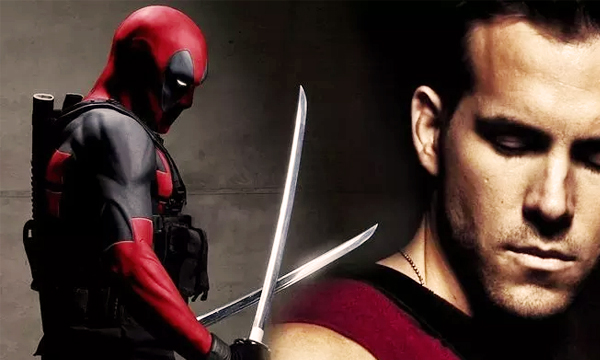 With just days to go until irreverent R-rated superhero movie "Deadpool" hits US cinemas, a sequel has already been greenlit, while star Ryan Reynolds has also raised the potential for a new movie franchise platform.
Twentieth Century Fox's X-Men spin-off, "Deadpool," is the first R-rated entry to the Marvel Cinematic Universe, but one entirely in keeping with its lead character.
Red-suited reluctant superhero Deadpool, the rogue product of a government super weapon program, has always been well aware that he's in a comic book, and looks set to use that knowledge to both his and the audience's advantage come a February 12 US debut.
Opening the same long weekend as "Zoolander No. 2" and "How to be Single," "Deadpool" is expected to earn an immediate $60m to $65m,Deadline reports, a healthy foundation that recoups its production costs straight off the bat.
Reviews based on early screenings have been positive, which bodes well for word-of-mouth throughout February, and The Hollywood Reporterhas caught wind from studio insiders who say a sequel is already underway.
The same scriptwriting pair behind "Deadpool," Rhett Reese and Paul Wernick, already wrote "Zombieland" and "G.I. Joe: Retaliation" together, and are back on board, and "Deadpool" director T.J. Miller is also Fox's preference for the second film, THR understands.
Meanwhile, Ryan Reynolds told Filmstarts that he saw superhero team X-Force as being an important part of Deadpool's future.
The group, conceived of by Deadpool co-creator Rob Liefeld, is often considered a more warlike wing of the X-Men, and one with which the Deadpool character has been associated over the years.
Cyclops, who appears in the "Deadpool" movie as a supporting character, has his own connections with X-Force, and Reynolds sees the alliance as one worth prospecting with future movies in mind.
"If we're doing a bunch more 'Deadpool' movies, we're gonna really explore the X-Men a lot, and maybe X-Force," Reynolds said in a quote picked up by Polygon.
"X-Force is my priority, I really want to get that in." And, as it turns out, an "X-Force" film had been proposed back in 2013, with Liefeld saying that both Deadpool and core group member Cable involved, with a 2017 date projected — that, though, was well before "Deadpool" as we now know it was brought into being.