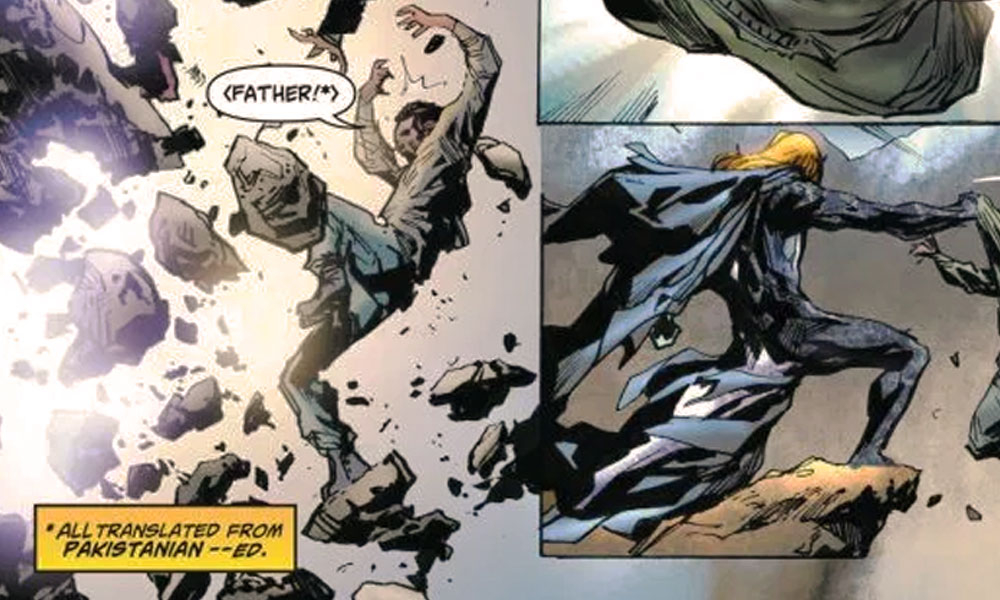 Pakistan has been featured in the latest Superman & Wonder Woman Annual #2 comic by DC, but apparently the editorial team doesn't know that Pakistani people don't speak "Pakistanian."
In the comic, just before Wonder Woman shows up to do battle with Dichara, a thief who's stolen weapons from Hephaestus, writer K. Perkins slips in an editor's note explaining that two Pakistani mens' dialogue has been translated.
According to Fusion.net, the language is described as non-descript "Pakistanian" rather than the grammatically correct "Pakistani" or, better yet, any one of the specific, actual languages spoken near the Shimshal village.
Here's why @Marvel is winning over @DCComics – the latter thinks we speak Pakistanian. h/t @takhalus pic.twitter.com/xzvx8VccS1

— Khaver Siddiqi (@thekarachikid) January 5, 2016
The mistake was brought to light by Khaver Siddiqi, a social media consultant from Karachi.
"Think of it this way, for some people who read this comic this may or may not be their only exposure to Pakistan," Siddiqi says to Fusion.net.
"It is offensive (to me) to think that you can't respect a culture or nation not to do some basic research about its people or language when you are about to use it in your story."
About Superman & Wonder Woman Annual #2: 
Forged in the fires of battle, their union is one the world fears and hates—and some have tried to tear it asunder! Now witness the trials of the romance of Kal and Diana, and how it all came to be. See the first kiss and last breath of Superman and Wonder Woman in this epic tale that recounts the most dangerous love story of all.
What do you think of this post? Let us know in the comments below!
Stay tuned to Brandsynario for more!