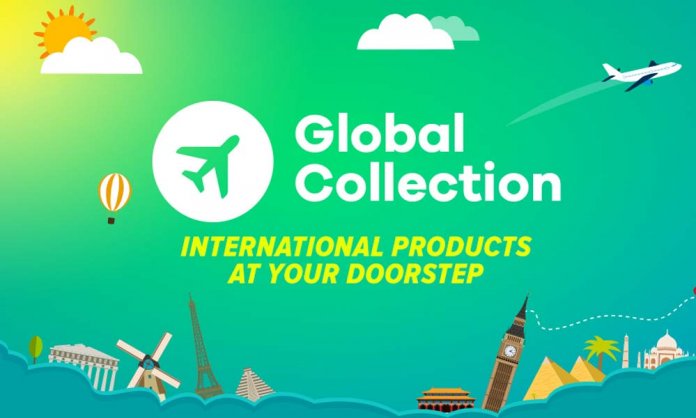 The variety of products available on Daraz has grown exceptionally over the last few months, with the eCommerce platform offering a catalog of over 5 million products today.
Included in these 5 million products are more than 2 million goods sourced from international vendors that comprise Daraz Global Collections which gives local consumers the ease to shop and have their desired merchandise delivered directly to their doorstep.
While every international product is not easily available in the local market, Daraz customers have the luxury to not only immediately avail these goods, but also enjoy them at discounted prices. Customers shopping from Global Collections have the option of paying cash upon delivery.
Products that are available on Global Collections are divided into various categories; Fashion and lifestyle, Electronic, Automotives and Outdoors, Baby and Toys, Home and Living, and Beauty.
You can find just about anything under these categories, from western dresses to smartwatches, power amplifiers to the latest kitchen gadgets and furniture trends. Not to forget all your beauty needs, as well as your baby's needs, can be fulfilled too!
Customers can also find Hot Deals on the app that are updated on a regular basis.  Products are offered at 65% off and delivered within 1-4 days.
Quality and reliability of the product can also be checked before ordering through Image Reviews which is a recently-launched feature on the Daraz app. Through this app, customers can view how the product looks in real life and through the pictures and reviews of other customers.
Want to return or exchange a product? Daraz has you covered! With their easy returns policy, you do not have to worry about anything at all as the platform will handle everything for you.
Daraz Global Collection exclusively brings you international products at local prices. Shopping from global sellers is now just a click away. It's time to enjoy amazing discounts and deals from around the world!
With the variety available on Daraz growing exponentially and products from abroad being made available, the platform has become a one-stop shopping destination for all your needs.