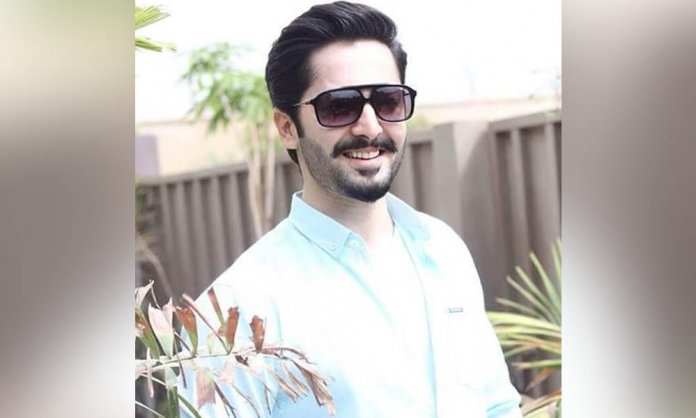 We just love our Pakistani films and our stars. So much so that we are always following them on social media just so we can get a glimpse of what our favorite celebrity is up to lately.
Danish Taimoor is one such actor who ladies (and some men) just can't get enough of! The actor is famous for his good looks and amazing acting skills.
Unfortunately, after watching his dance performance in a song for his upcoming movie 'Wajood',  we cannot say the same for his "not-so-lit" moves. 
Atif Aslam & Neha Kakkar's Duet Performance is Winning Hearts!
Sorry, it's just not in us to lie to our readers like that!
But what we can do is show you what we are talking about by sharing the video.
So if you have been feeling kind of down lately, then get ready to laugh till you cry (trust us when we say you will want to cry after watching him dancing).
So without further ado, presenting Danish Taimoor "dancing" to the song 'Baby Nachdi' from the movie 'Wajood'!
Throughout the whole video, we couldn't help but notice how some of these steps bore a striking resemblance to other… moves? We'll just let you see for yourself.
Check our hottie, Danish Taimoor giving the "Dhak Dhak" girl a run for her money in this classic step!
Don't believe us? Take a look for yourself!
Oh and just wait till you see the love-connection that is hinted between Danish and a really big "celebrity" in this video!
It's a new love story…
Oh and if you thought that was it… then you are mistaken!
Apparently, the poor guy had a runny nose through the shoot of the song and just could not get a tissue, so had to… improvise.
Take a look!
And there are a lot more where that came from – but we think that instead of spoiling the fun, we will let you check out the video song yourself!
But we must say that Danish has really given Karan Johar some serious competition in the dance department!
What did you think of these totally "rad" dance moves by Danish? Let us know in the comments below.
Stay tuned to Brandsynario for more news and updates.