The trend of online buying and selling has increased exponentially and with that, the probability of meeting someone ready to con has increased too. Moreover, when putting an online ad becomes easy as pea with no identification proof, one must be wary of the unreliability that it posed.
But not all is dreary in the online world, amidst all this, Daily Jang Classified is here with a foolproof solution.
With a massive reach and a format which caters to the masses of Pakistan, Daily Jang Classified has been the hassle free answer to every Pakistani who wants to buy or sell something without sweating about cons or frauds.
Taking advantage of the latest technology, Daily Jang Classified has adopted a new method of buying and selling by using a QR Code. What is a QR code and how does it work, might you ask. Don't worry, here is all you need to know about it!
A Quick Response Code or QR Code is a trademark for a type of matrix barcode which stores  product information, document management and general marketing. Below is a picture to show how a QR Code looks like: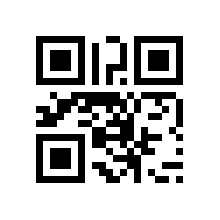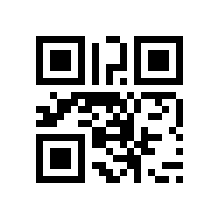 In order to use this technology to buy or sell on Daily Jang Classified, you have to follow some simple steps.
HOW TO USE JANG CLASSIFIED QR CODE
If you are a seller willing to put up an advert on Jang Classified, you need to:
Pay a specified fee for putting your advertisement with a QR Code
You will then receive a text message with all the necessary information including the link to the website where you can submit pictures and videos, when you place the ad, the reference number of your advertisement, helpline number, and your password.
Click on the web link and upload pictures and videos related to your advertisement.
Sit back and relax while the team working for the Daily Jang will approve your advert and publish it in the Classified section with a QR code.
If you are buyer, you can avail this service by:
Download any QR reader to your smartphone.
Use the QR application on your smart phone to scan the given QR Code to view the pictures/video posted by the seller
The QR Code will then redirect you to the page where the seller has uploaded some pictures and videos of the advert.
If the car or property showcased in the advert seems interesting to you, you can contact the advertiser
With the latest technology and a rather convenient approach, Daily Jang can bring a revolution in the online buying and selling scenario in Pakistan. Taking an informed decision while investing time and energy is compulsory and with the QR Code technology, it can be ensured that people are directed to a genuine lead.
Watch the complete tutorial video here:
A major advantage of buying or selling through Jang Classified is that it is safe, reliable and trustworthy. Before uploading an advert, a seller is required to provide all the necessary information and a copy of his NIC to minimize the risk of fraud. If by paying a small fee one can be ensured that they will deal with reliable people only, it is worth the money then.
If you have any confusion or if you want to share your experience, let us know!