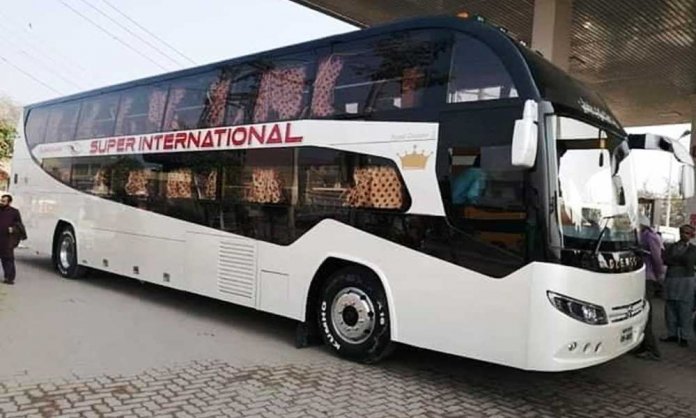 The news of Pakistan's newest bus service in town has spread like wild-fire on social media! Pictures and videos of the Al-Munir's Super International Sleeper Bus have been making rounds.
According to the information we know, the route of this new sleeper bus service is from Quetta to Karachi.
The pictures and videos show that the Super International bus is all about traveling in luxury with high-end seating comfortability and facilities like audio and visual entertainment.
Here's what the Super International Sleeper Bus looks like:
Daewoo Super International Sleeper Bus
https://youtu.be/aXKZAL2hY9U
Super International Sleeper Bus Fares
According to the Al-Munir representative the cost of the ticket from Quetta to Karachi is Rs. 3000 with refreshments included. The person also mentioned that the bus will leave at 9am and will arrive in Karachi by 5:30pm.
This price includes refreshment. The company has not specified what kind of refreshment will be offered.
The bus service will launch from the 1st of January 2019.
Super International Sleeper Bus Route
Details are yet to be shared.
Contact & Details
For timings and bookings, you can get in touch with Al-Munir.about the Super International Relaxer Bus call: 0812445572
Stay tuned to Brandsynario for more news and updates.