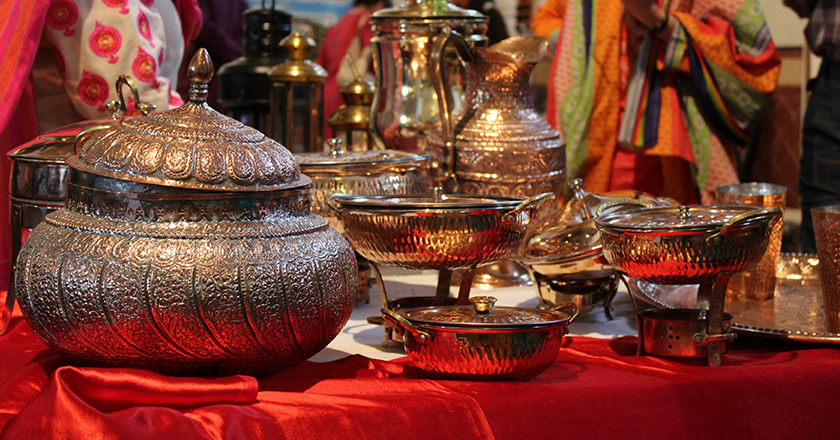 By Furqan Farukh
While the concept of Branding is relatively new amongst small businesses in Pakistan, there were quite a few stalls that had branded their products in the arts and crafts exhibition at the Heritage Museum this Sunday.
Many had very catchy "Desi" brand names (like Baji K Bastay) for their home made embroidery products and other handicrafts items.
The question here is, "Does branding your products matter in an exhibition where due to only a limited number of stalls, all attendees pass by and have access to almost every stall?" 
In my opinion, yes!
The basic concept of branding is to create a distinction, to highlight your competitive strengths and to stand out amongst the crowd.
For this reason the stalls that had branded themselves, in this exhibition, looked professional, attracted more visitors and had high customer conversion rate as compared to those that didn't.
A brand name, (particularly a good brand name), also makes it easy to remember and recollect the name of your brand in conversations beyond the event.
For instance; rather than saying "We bought a beautiful painting from the arts and crafts exhibition", people would brag, "We bought a beautiful painting by the artist Sabeeha Nasir, at the Daachi Arts and Crafts Exhibition", creating a free buzz and a positive word of mouth for your brand.
Furthermore exhibitions and festivals should not be taken as an opportunity to sell as many products as possible in a 3 day event, rather it should be viewed as a chance to create deep meaningful connections with your targeted audience.
A free give away or a souvenir (preferably one that can be associated with your products) goes a long way. The aim is to create a powerful impact on your potential customers that stays with them beyond the event.
If you have an E-Commerce website or a Facebook page, events like these present a golden opportunity to promote your online business, which again can only be accomplished if you have created a strong brand identity for yourself and your brand.