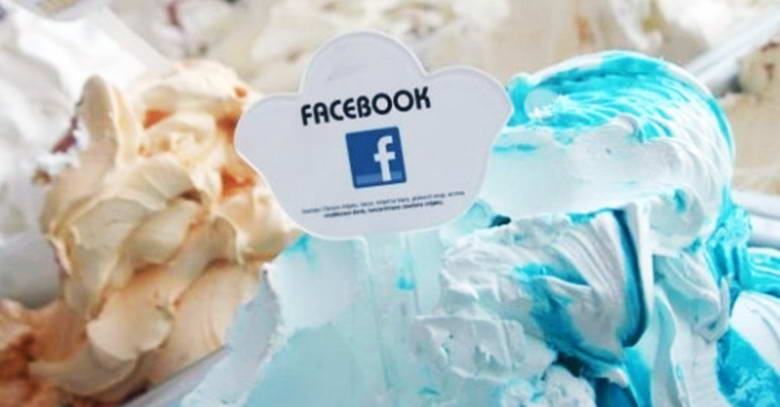 Facebook or Facebook-ing has become a universal term used across the world (except for China). No language no country is alien to this social media giant. Hence, two Croatian brothers couldn't suffice with using Facebook; they had to eat it as well, so they put blue syrup on Vanilla Ice cream to create 'Facebook Ice-cream'. 
Admir and Ibi Adili, the brothers behind Valentino Ice Cream Shop on Croatia's Murter Island, gained fame overnight due to their not-so-innovative magic recipe, which according to Croatian people, tastes like loneliness and futility.
Although the duo never claimed any formal request to have been filed in Mark Zuckerberg or Facebook's office, the Ice cream is becoming a hit amongst the tourists. It seems anything can get fame once it is attached with the likes of Facebook or Miley Cyrus, these days.
The pair, in a press release, proudly claimed that the idea came when their 15-year-old daughter asked them to come up with a flavor that would pay tribute to Facebook.
After extensive research on deserts and their flavors, the brothers came up with the ingenious idea of mixing two of the most clichéd flavors in the world to form a gum and candy flavored disappointment and named it, 'Facebook Ice cream'.
With a mere 4.2 million population, Croatia is known for tourism amongst other things. Facebook ice cream, may be a pitiful effort to gain attention but it certainly is an instant hit in a country crowded with tourists.