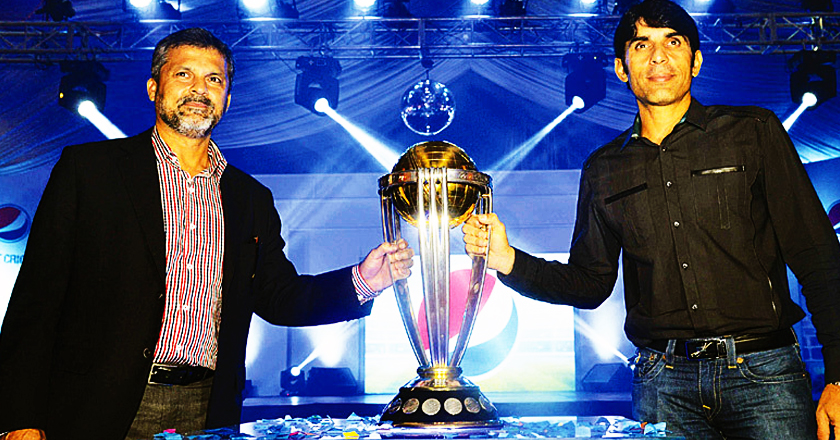 September 16th Pakistan hailed the Cricket World Cup trophy, after 1992. But unfortunately this time the accolade arrived in Lahore on a global tour.
Nevertheless, the captain of Pakistani cricket team Misbah-ul Haq has promised to win the tournament and bring it home for the nation.
The ICC has circulated the most desirable trophy to spark interest prior to the tournament, which would be played in Australia and New Zealand from February 14 to March 29, 2015.
The trophy has travelled across various countries like Sri Lanka, India, Bangladesh and Afghanistan since its tour has started in July.
In Pakistan, the trophy was welcomed by Misbah and Pakistan team manager Moin Khan. It was then when Misbah declared that he longs to win the Cup for Pakistan.
Moin Khan, a member of Pakistan's 1992 World Cup winning team, articulated the enthusiasm and excitement felt among fans Pakistani Cricket Team brought home the cup.
Misbah ul Haq described his sentiments, he demarcated that time as the "Golden Moments" when Pakistan won the World Cup. He further added that likewise the upcoming tournament, the 1992 World Cup was played in Australia and New Zealand, so the odds may add up agai n and we might bring the Cup home.