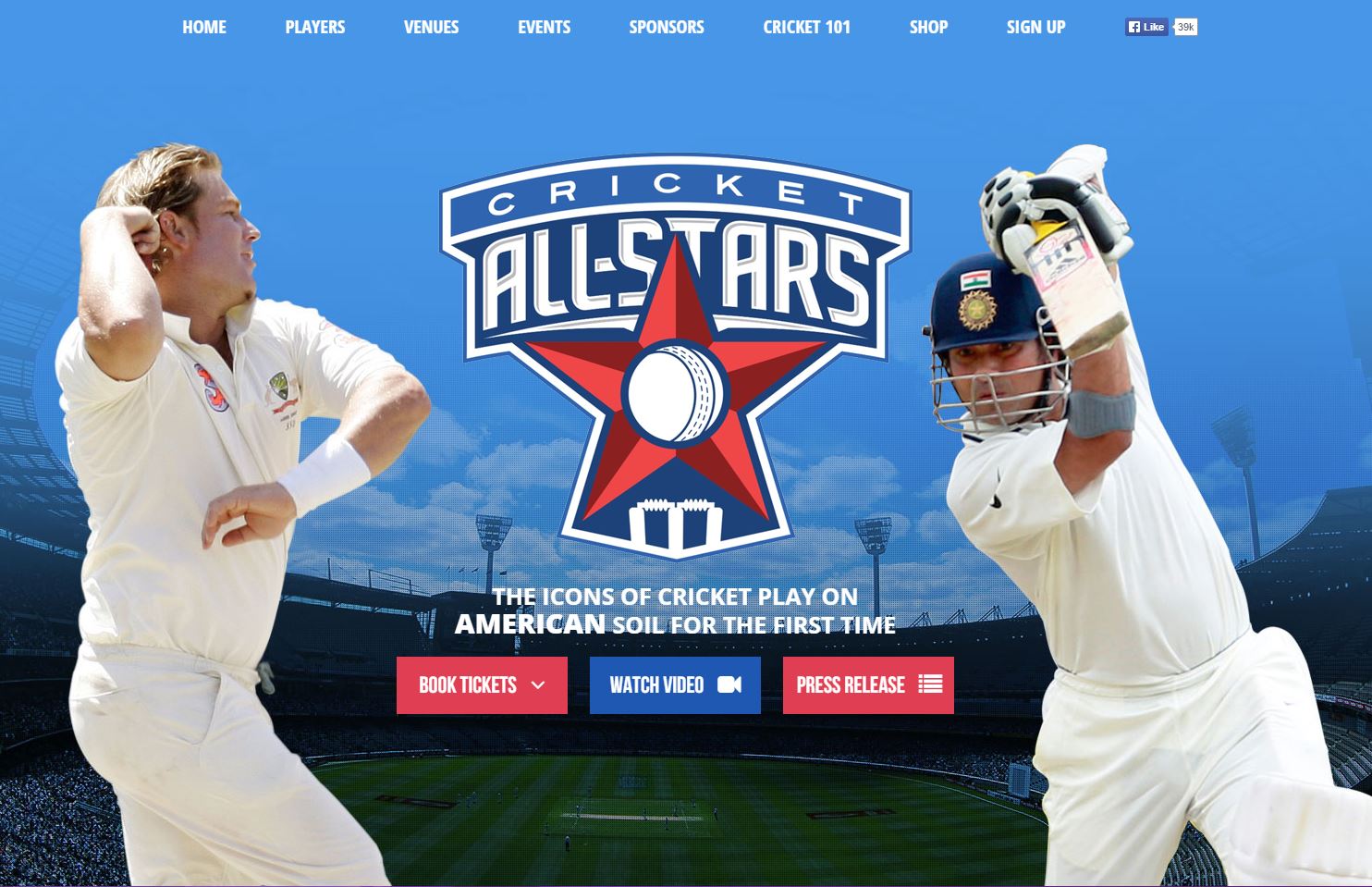 'Cricket All Stars 2015' the first ever cricketing event in the United States, is all set to mark footprints of this sport in the country with the aim to popularize and globalize the gentlemen's game.
30 icons of cricket hailing from eight top test playing nations are coming together for this event in America and they will be divided into two teams Warne's Warriors led by former Aussie spinner Shane Warne, and Sachin's Blasters led by little master of India Sachin Tendulkar.
Read More: Cricket to Become a Part of Olympics? ICC to Discuss Prospects


It will be a series of three Twenty20 exhibition matches to be played in three different cities for the promotion of cricket.
Ist T20 Match: Citi Field, New York, NY


2nd T20 Match: Minute Maid Park, Houston, Texas


3rd T20 Match: Dodger Stadium, Los Angeles, California


Before live cricket action comes into play, 'Cricket Clinic' A short cricket learning session and 'Cricket and Beyond – All Stars, Gala Dinner' in each of these three cities would also take place accordingly to the program.
Read More: Pakistan Super League 2015: Top Cricketers From Around The World
Tickets for all three matches and Gala Dinners are available now that can be booked online.
Some top names of cricket like Sri Lankan spin legend Muttiah Muralitharan, former West Indian captains Brian Lara and Courtny Walsh, South African Shaun Pullock , Allan Donald and Jacques Kallis,  Aussie captain Ricky Ponting and pace Glenn McGrath and others will be seen in action again after a long time.
See the team squads here: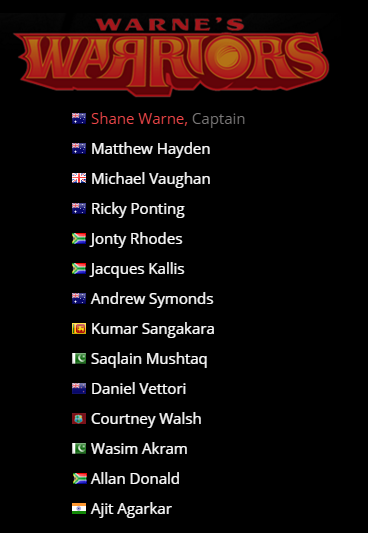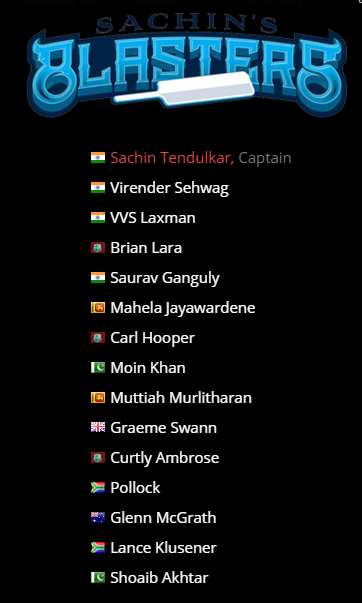 Teams are in!! @sachin_rt 's Blasters VS @ShaneWarne Warriors! #cricketallstars #2DaysToGo https://t.co/UHRb8W3cgM pic.twitter.com/vp75XqKwXH

— Cricket All Stars (@T20AllStars) November 5, 2015
From Pakistan, Sultan of Swing Wasim Akram, Rawalpindi Express Shoaib Akhtar and off-spinner Saqlain Mushtaq and wicket-keeper Moin Khan to be part of this series. 
Shoaib Akhtar has expressed his wish to be included in Sachin's Blasters.
Shoaib expresses his wish to be in Sachin's team, tonight on Star Sports 3 & 2 at 9:30 PM & 10 PM! #CricketAllStars https://t.co/4AzqXQHND7

— Star Sports (@StarSportsIndia) November 2, 2015
Read More: Pakistani & Indian Cricketers Unite For Charity Match This event is a joint presentation by United Sports Associates and Cricketwood and has been sponsored by leading companies of the world like Pepsi and Mastercard. See Some cricket celebrity action happening at the venues:
Its Sachin's Blasters vs Shane's Warriors.. Teams to be announced on Nov 5 #CricketAllStars @T20AllStars @ShaneWarne pic.twitter.com/4j0AzDYCAf

— sachin tendulkar (@sachin_rt) November 4, 2015
With the legend @ShaneWarne in #Dubai gearing up for next months #CricketAllStars tour in #USA @T20AllStars pic.twitter.com/SaKmdSKdAC

— Wasim Akram (@wasimakramlive) October 28, 2015
Time for lunch in the Facebook NY HQ cafeteria!! @ShaneWarne @sachin_rt #cricketallstars #5daystogo pic.twitter.com/2sOHnJjXiz

— Cricket All Stars (@T20AllStars) November 2, 2015
With #4DaysToGo@BrianLara is pumped!!! Are you? #NotOut#CricketAllStarspic.twitter.com/BT33Vl3Su6

— Cricket All Stars (@T20AllStars) November 4, 2015
Stay tuned to find more updates about one of the biggest cricket events of the year!