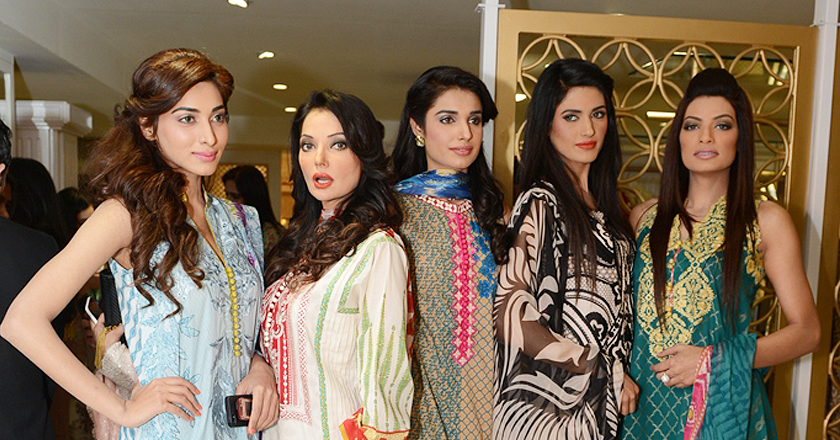 Faraz Manan Launches the Spring/Summer Lawn collection 2014 in collaboration with Crescent featuring Kareena Kapoor, of which the first lot has already been sold out.
The launch took place at M.M.Alam road Lahore, a place that has a wide competition in Lawn category. The designer is famous for his use of stunning Bollywood beauties, as brand ambassadors, featuring Kareena Kapooras the brand endorser of the latest collection which got sold out at the premier night of the collection's launch.
No doubt the collection in itself is a beauty worth praise, moreover the timing to launch the collection, i.e. at the arrival of summers in Pakistan, depicts the designer's brilliance.
Even though the other brands are still planning out their promotional campaigns, Faraz's first lot of Crescent has already been sold out, thanks to Kareena Kapoor and impressive style collection by Faraz himself.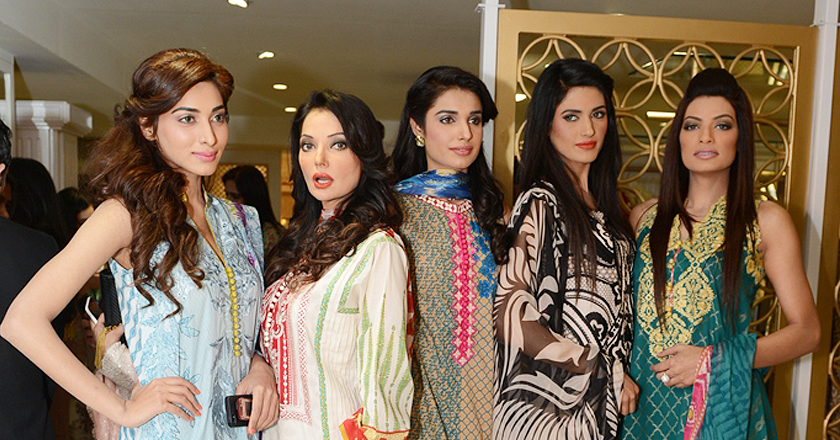 The newest collection, is now back in stores; consisting of ravishing styles based on the theme of natural beauty, including waterfalls and tangled styles. The designs of Faraz's collection are pure royalty, deem fit for every royal and elegant evening.
Moreover, the collection features 18 vibrant color pallets with the softest designs that can make you stand out from the rest at any formal or family gathering. Faraz has definitely put in a lot of efforts to make the designs as prominent yet simplistic with a detailing of pastel colors and a mixture of cultural and ethnic backgrounds.
It is with no doubt that the designs feature an ultimate dazzling collection, for all the elegant ladies out there. You can grab the design of your choice before the stock runs out from the leading retailers all around your city.