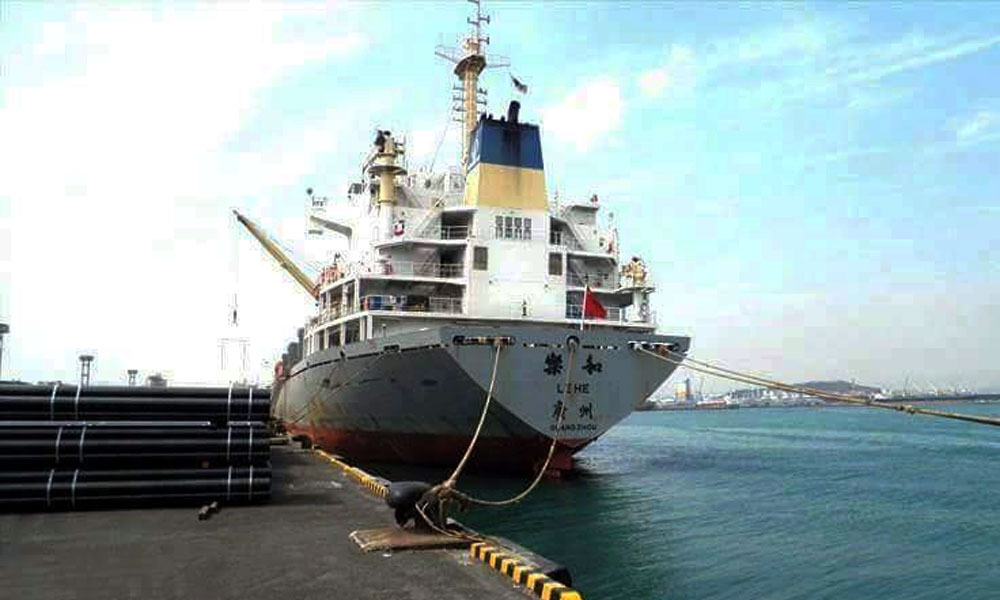 The most awaited China-Pakistan Economic Corridor (CPEC), project has finally started, officially. CPEC is a project between the two trade giants, China and Pakistan to bring trade and development to Asia's largest trading dock, Gwadar Port. In order to send out its very first consignment under the label of Pak-China friendship, a ship named 'He Lee' docked at Gwadar port to officially start the business at the port.
The ship was docked at Gwadar Port to take a Chinese consignment and carry some 300 containers to western markets. This consignment had reached Pakistan from Kashghar and was ultimately brought to Gwadar through CPEC western route. The containers had reached the port on November 12,  and was departed the next day after the port's inauguration ceremony.
Courtesy: ProPakistani
About CPEC
The China–Pakistan Economic Corridor  (CPEC) is an under-construction economic corridor aimed to facilitate trade along with an overland route that connects Kashgar and Gwadar through the construction of the network of highways, railways, and pipelines worth nearly $51 billion. It is intended to rapidly expand and upgrade Pakistani infrastructure as well as deepen and broaden economic links between Pakistan and the People's Republic of China.The corridor is considered to be an extension of China's ambitious One Belt, One Road initiative, and the importance of CPEC to China is reflected by its inclusion as part of China's 13th five-year development plan.
Pakistani officials predict that the project will result in the creation of upwards of 700,000 direct jobs between 2015–2030, and add 2 to 2.5 percentage points to the country's annual economic growth. Were all the planned projects to be implemented, the value of those projects would be equal to all foreign direct investment in Pakistan since 1970,  and would be equivalent to 17% of Pakistan's 2015 gross domestic product.
Infrastructure projects under the aegis of CPEC will span the length and breadth of Pakistan, and will eventually link the city of Gwadar in southwestern Pakistan to China's northwestern autonomous region of Xinjiang via a vast network of highways and railways. Proposed infrastructure projects are worth approximately $11 billion, and will be financed by heavily-subsidized concessionary loans that will be dispersed to the Government of Pakistan by the Exim Bank of China, China Development Bank, and the Industrial and Commercial Bank of China.
Stay tuned to Brandsynario for more news and updates.