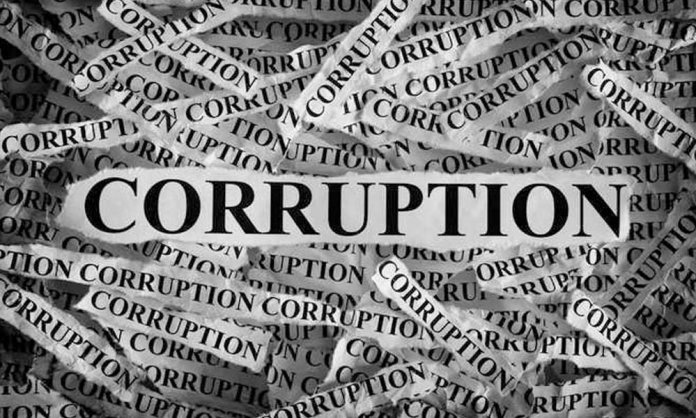 Transparency International has shared its annual list of 'Corruption Perceptions Index 2018'.
The index list ranks a total of 180 countries and territories according to their public sector corruption from a scale of 0 to 100.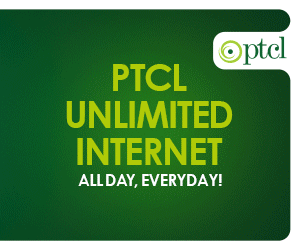 World's 10 Most Corrupt Countries
The world's 10 most corrupt countries are:
Somalia
Syria
South Sudan
North Korea
Yemen
Afghanistan
Equatorial Guinea
Guinea Bissau
Sudan
Burundi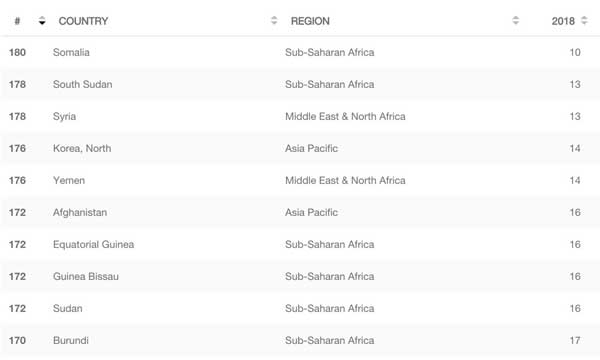 Top 5 Corruption-Free Countries
The top 5 corruption-free countries in the index list are as follows:
Denmark
New Zealand
Finland
Singapore
Sweden
To view the complete list, click here.
Pakistan Improves its Rank 
Pakistan has previously improved its ranking from 2015. According to the index, in 2015 Pakistan ranked 30th. In 2016 and 2017 it further improved to the 32nd position. Now for 2018, the country ranks 33rd showing further improvement.

UI Green Metric World Universities Ranking: 3 Pakistani Varsities Make it to the List
Reportedly, Transparency International has requested governments to take a stand for free media and support civil rights.
This will help in creating a civil society that will keep a check and balance on the spending of the government.
Furthermore, 12 international organizations have compiled data to formulate the corruption index, including the World Bank and the World Economic Forum as well.
Have anything to add to the story? Share your thoughts with us in the comments below.
Stay tuned to Brandsynario for more news and updates.