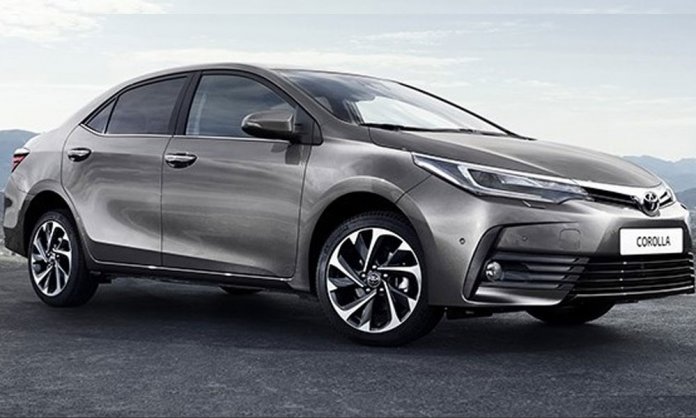 The remarkable success of Corolla in Pakistan has made Pakistan number 1 in Corolla sales in Asia Pacific and number 4 in the world, said Yoshiki Konishi, Chief Engineer for Corolla, Toyota Motor Corporation at the 26th IMC Dealers Conference.
In his video message, Yoshiki Konishi appreciated IMC's efforts in successfully promoting Toyota in Pakistan for the last 26 years.
He added that since its inception 44.1 million corolla cars have been sold globally.
"Technology is changing the entire landscape of business. Big names who fail to change according to the environment soon become part of history and we have to acknowledge the technological change happening in our country," said Chairman Indus Motor Company (IMC), Ali Habib. "We have gone back to the basics, that is, Toyota Way," he added.
The new facelift model of 11th generation of Corolla was unveiled in the event, which will be available in Pakistan from August.
"The most beautiful Corolla is here to excite Pakistani market with new features like Push Start, Smart entry, 16-inch Alloys, 9-inch infotainment, new interior, Vehicle Stability Control etc." said the Chief Executive Officer, IMC, Ali Asghar Jamali.
He said their special emphasis is on 'best in class' safety features to standardize Dual SRS Air Bag across all the variants of Toyota Corolla, ISO Fix Seat Anchors, Front seats 3point ELR with Pre-Tensioner and Force Limiter seatbelts in all variants.
"In Pakistan, the dealers are our trusted partners who help us deliver better performing cars to quality-conscious customers. Therefore, we are expecting to exceed our sales by a significant amount in the current year as well," he added.
To recognize the dealers' efforts, awards were also presented to the best dealerships in the three regions in different categories.
The nationwide best of the best dealership Award was bagged by Toyota Central Motors, Karachi.
The Nationwide Sales Award was won by Toyota GT Motors, Islamabad.
The Customer Relation Award was given to Toyota Multan Motors, Multan.
The Nationwide 

Best Service

Award was won by Toyota Highway Motors.
There was a tie in Nationwide Parts sales award between the Toyota Faisalabad Motors, Faisalabad and Toyota Central Motors, Karachi.
The Nationwide Best TSURE Award was won by Toyota Southern Motors, Karachi.