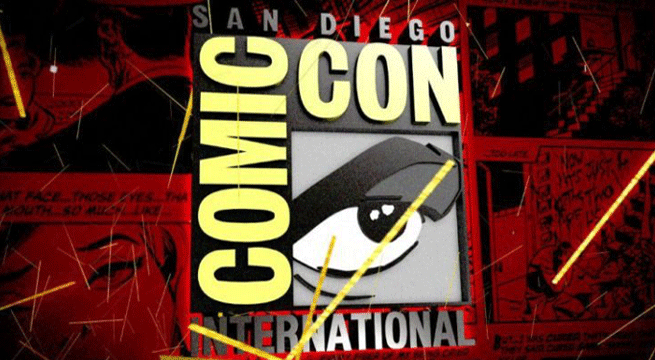 San Diego hosted Comic-Con 2016 from 21-24 July. The event was filled with major names from Marvel and DC to LEGO, South Park, Kojima, and more.
For those of you who missed on out one of the biggest events of this year, here's a roundup of 12 major announcements.
1. More Pokemon Announced for Pokemon Go
John Hanke from Niantic told fans during the Comic-Con weekend that the company is looking forward to bring a new set of Pokemon in the upcoming months, along with more Trading, new PokeStop, and centers.
Hanke added "I'm sorry, I don't have a date for you [for trading]" Hanke said. "We're working really hard to keep the servers up and running… It's at the top of our priority list.'
Over the upcoming months and years, the company intends to unveil not only the first generation of Pokemon, but the new ones will be a part of the game as well.
2. Street Fighter V gets New Character, Infinite War gets New Map, Possible Gears of War Movie?
Street Fighter is ready to welcome a new character, Juri, to it panel for Street Fighter V from 26 July for all modes. Call of Duty: Infinite Warfare includes the remake of the beloved Terminal Mapa couple of months ahead of the release.
The map is similar to the original map that takes place inside of a space station. Gears of War director teased fans about a possible movie at the San Diego Comic-Con. Director Rod Fergusson had responded to a movie-related question by saying "There is some stuff going on that I can't talk about today, but I'll possibly be talking about [that stuff] very soon. I'm very excited about what the future holds."
3. Overwatch Graphic Novel and Art Book Announced for 2017

Dark Horse Comics and Blizzard Entertainment announced plans to release fresh content for Overwatch in 2017, including the release of the first ever hardcover print of the graphic novel containing over 100 pages of artwork. The creators are calling the books "a stunning collection of never-before-seen concept art."
Promising there is something very exciting to look forward to next summer; other details of the books and release date are yet to be made open to the public.
Pakistani Muslim Superhero 'Ms Marvel' Played By Priyanka Chopra!
4. Square Enix's Heroic World
Square Enix displayed some of our favorite and iconic heroes at Comic-Con 2016; the company added their own details and specifications to the figures so as to modify them in a way no one has ever seen before.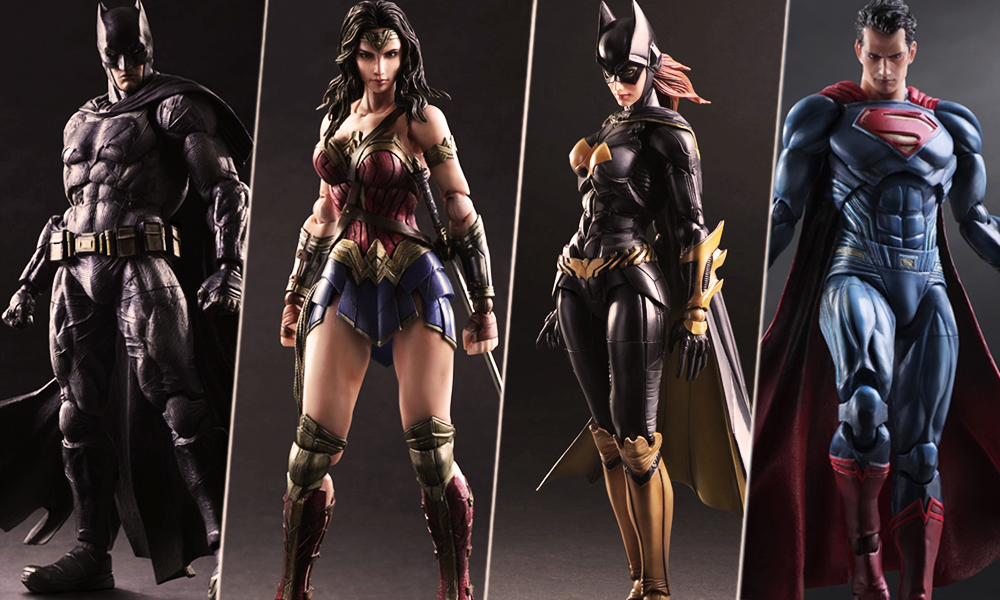 The company also displayed collectibles and statues. One of the biggest highlights from their display was their Batman series lineup, showing a whole new Batman, Batgirl, and other characters.
5. Marvel's Luke Cage, Games of Thrones, The Flash Season 3, and more get Trailers
Finally, everyone got to see new trailers of the most awaited movies, games and shows over the Comic-Con weekend. Suicide Squad's new trailer has everyone bananas. On the other hand, new season 7 in production teaser for GoT had everyone on the edge especially when Tyrion says "Welcome home, my Queen."
LEGO's new Batman movie is full of sarcasm and we finally get to meet Bruce Wayne Jr. Justice League finally gets an official trailer, Wonder Woman looks promising, Doctor Strange gets a second trailer, The Flash season 3 gets a trailer too.
https://youtu.be/5LGQRbPERaU
6. Star Wars 8 Wraps Up
Star Wars Episode 8 shoot is finally over, in a video shared on the movie's official page, Director Rian Johnson quotes "Cannot wait to share it with you all!" Episode VIII is expected to arrive in theaters on December 15, 2017.
It also stars Adam Driver, Laura Dern, Domhnall Gleeson, Carrie Fisher, Anthony Daniels, Gwendoline Christie, and Andy Serkis. For those who cannot wait that long, Star Wars spinoff movie, Rogue One, will hit cinemas this December.
https://youtu.be/lkSeoVwmS9A
7. Warner Bros. & DC Lineup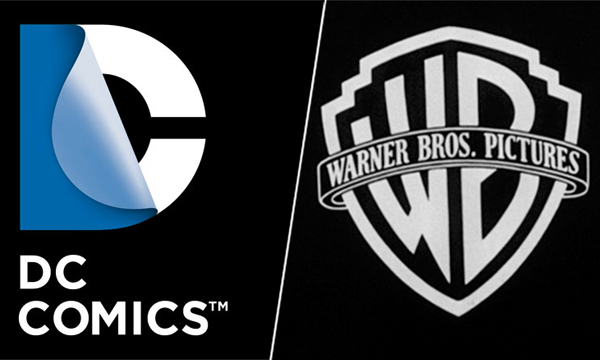 This year's San Diego Comic-Con has been filled with major lineups from both Warner Bros. and DC. Both studios  that are working together to bring some of the most awaited titles to screens in the upcoming years, including:
Suicide Squad
Suicide Squad is all about how this time around, the bad guys will save our world. Amanda Waller, Intelligence Officer, has formed a team of the deadliest villains on this planet as US weapons. This deadly team of heroes comprises of Dead Shot, Harley Quinn, Captain Boomerang, and more.
Justice League
Batman is on a mission to assemble a team of the best because he has a strong feeling that something big is coming, and to tackle what's ahead, he will need a few extra hands. In order to save the world, he approaches some of the biggest names like Green Lantern, Aquaman, Wonder Woman, Superman, The Flash, and Cyborg.
Wonder Woman
An Amazon Princess leaves her world to stop a world war and becomes Wonder Woman after meeting a crashed pilot named Steve Trevor who tells her about the current situation of the world. Gal Gadot, also known as Diana Prince and Wonder Woman will walk the grounds of war zone to bring back peace.
Kong: Skull Island
Kong: Skull Island is a reboot installment in the King Kong franchise and is the second installment of Godzilla-Kong movies. The story sets in the 1970s as adventurers make their way to an uncharted island in the Pacific, not knowing how enchanted yet treacherous the island is, they will stumble upon the legend of Kong, King Kong.
King Arthur: Legend of the Sword
The story of King Arthur goes back to days of Londinium. Without knowing his royal lineage, he accidently grabs hold of the Excalibur and is confronted by the influence of the sword. He can either leave everything behind and give up or face his enemies to reclaim his throne and title and take revenge for the murder of his parents.
Fantastic Beasts and Where to Find Them
Magical creatures have been accidently let out into an unknown world filled with dangerous humans. To humans the creatures are monsters, and the monster humans are a danger, meaning that a clash is in store between the two.
News of new Injustice characters, Injustice comic series, official Wonder Woman poster, new superhero figures, US postal services and more were also a part of their collaboration.
8. Marvel's Lineup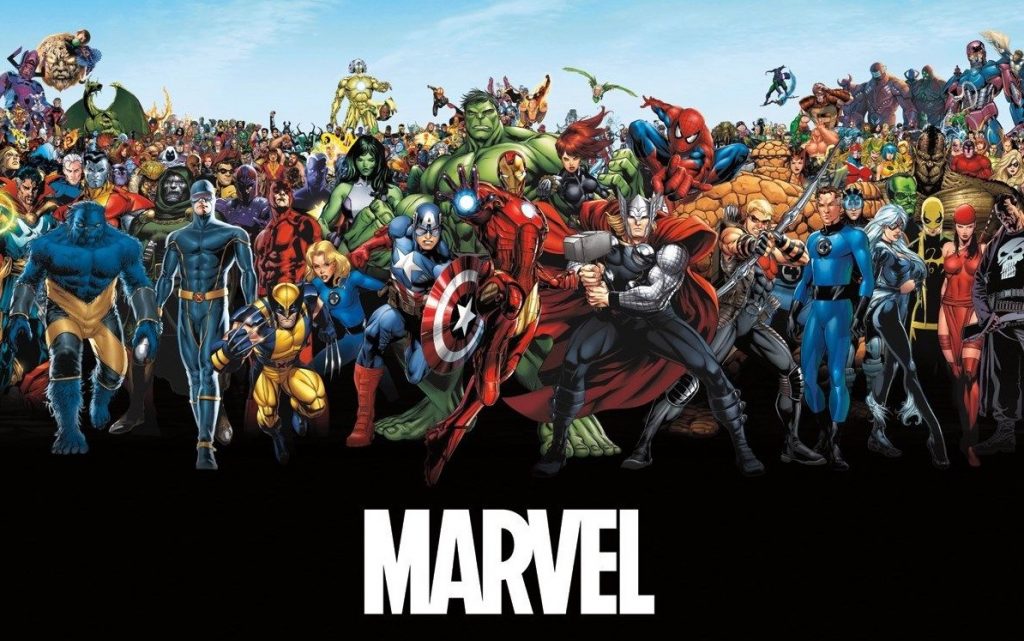 Like Warner Bros. and DC, Marvel also has an exciting lineup planned for the next couple of years, including:
New Doctor Strange Trailer
Black Panther cast confirmed
Marvel's Daredevil returns for season 3
Marvel's Daredevil series is back with season 3. An official teaser was shared with fans at Comic-Con 2016, along with other Marvel titles like Luke Cage and Legion. Season 3 is expected to have 13 episodes and has been renewed after two critically acclaimed seasons.
SHEILD season 4 gets Ghost Rider
https://youtu.be/ahA8YOTfpn8
Legion gets first official freaky TV trailer
Iron First gets official trailer
Suicide Squad Movie Winning Social Media Race Ahead of Release
Stay tuned to Brandsynario for more updates.