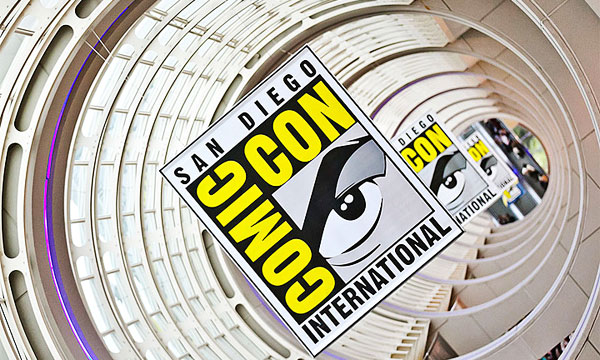 Comic-Con International, a four-day multi-genre entertainment and comic convention held annually in San-Diego, California, will be screening some of the greatest talent and biggest names in the industry.
Sure, Marvel is out. Sony isn't here. And Paramount decided to ditch the show. But by no means does that make this year's San Diego Comic-Con a small event. In fact, some of the biggest names you would hope to catch at Comic-com are still showing up. Star Wars and DC Comics are the clear highlights, but sci-fi, fantasy, superhero, and other fan favorites are all prepared to make a splash on the show floor.
If you plan on following along, here is all you need to know about the show with the premiere and information along with the dates of the event before your Facebook and Twitter collectively loses their mind.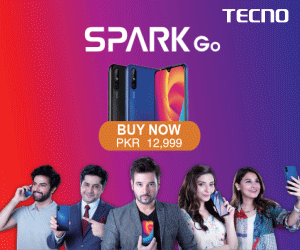 All times are in Pacific Time.
Wednesday (July 8th, 2015)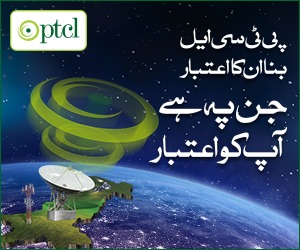 6:00 PM: Warner Bros. Television Preview
Ahead of the main event, Warner Bros. Television will be screening some of its biggest pilots of the year. Those include Lucifer, Blindspot, and Containment, but the biggest ticket by far is Supergirl. Expect to see first impressions pop up later that night.
Thursday (July 9th, 2015)
12:00 PM: The Hunger Games: Mockingjay — Part 2
Thursday's biggest stories should come from Lions Gate Entertainment Corporation. The new footage from the final Hunger Games film will surely steal the show. But the studio has some other title under the table too. That includes Vin Diesel's wild new fantasy film, The Last Witch Hunter, which will also show some new footage. Divergent: Allegiant — Part 1and Alex Proyas' Gods of Egypt may also make an appearance.
1:00 PM: Call of Duty: Black Ops III Zombies
Activision Publishing Inc. is presenting the "world reveal" of what it's like to battle zombies in Black Ops III, the latest entry in the Call of Duty franchise. It's the kind of bizarre and indulgent genre mash-up that seems perfect for Comic-Con, and the studio promises to have other surprises in store as well.
2:15 PM: Doctor Who
3:45 PM: Sherlock
Two BBC hits will hit Comic-Con on Thursday afternoon, both with Steven Moffat on hand to discuss. Even though there is a little detail on what to expect to see, but so far, we are sure that both the series have new seasons in the works. Peter Capaldi will also make his appearance in the Comic-con for the first time.
Friday (July 10th, 2015)
12:00 PM: The Walking Dead
1:00 PM: Fear the Walking Dead
The Walking Dead still has an earnest fan base, and AMC Networks has plenty to feed this week. At noon, it's bringing out the cast and producers of The Walking Dead, and an hour later it'll have the cast and creators of its new spinoff, Fear the Walking Dead. It's about time AMC debuted a trailer for that too, right?
1:45 PM: Minority Report
After more than 13 years of the release of Steven Speilberg's classic sci-fi film in 2001, Fox is advancing the futuristic crime-fighting story as a TV series. Fox will put forward its first episode to Comic-con attendees and then unveil its cast and creators for a Q&A session. Does anyone want to predict how that will go?
2:30 PM: Game of Thrones
With season five now behind it, HBO is bringing the cast of Game of Thrones to Comic-Con to discuss what went down and what's to come. Stars including Maisie Williams, Gwendoline Christy, and Natalie Dormer are expected to attend. Don't expect too many revelations, but it should be a fun look back.
3:00 PM: Marvel Television Presents
Marvel isn't at Comic-Con this year, but two of its TV shows are, thanks to ABC. The show runners and the cast of Agent Carter and Agents of SHIELD are scheduled to be on hand, and there should be some news about the seasons to come this fall. It's a small blip for the Marvel world, but at least it's something.
5:30 PM: Star Wars: The Force Awakens
The biggest panel of the day — and possibly of the show — takes place Friday night. Director J.J. Abrams, writer Lawrence Kasdan, and producer Kathleen Kennedy will show up to discuss the new film as its December release date draws nearer. It doesn't sound like Lucas film plans on releasing a new trailer this week, but there are still plenty of other Star Wars universe details that the studio could dive into.
5:45 PM: Orphan Black
The cast and creators of Orphan Black TV series will be dropping by before the filming for the fourth season begins. Tatiana Maslany will be on the panel, as well as co-creators John Fawcett and Graeme Mason will be seen chatting about what's ahead for Project Leda and Project Castor.
6:00 PM: Ash vs. Evil Dead
A revival that's perfect for Comic-Con: Sam Raimi and Bruce Campbell are bringing back The Evil Dead, and they'll be showing up at Comic-Con to chat about bringing the series to TV 34 years after the release of the original film. The show premieres this fall on Starz, so this week would be a perfect time for the release of the trailer.
Saturday (July 11th, 2015)
10:30 AM: Warner Bros.
This may be part of the reason Marvel decided to pass on Comic-Con: Warner Bros. The show on Saturday morning is going to be about DC's superheroes in a big way, quite possibly including a good look at Batman v. Superman. Director Zack Snyder will be on the panel, as well as Ben Affleck, Henry Cavill, Jesse Eisenberg, and Gal Gadot. There's a lot riding on this presentation — the buzz coming off of it will likely determine whether DC's slate is a real contender, or if Marvel has nothing to be worried about.
12:15 PM: Pride and Prejudice and Zombies
Seth Grahame-Smith's cult hit novel has been around for over five years, and this time it is getting a filming done on it as well. The cast and director of Pride and Prejudice and Zombies will be giving a sneak peek at the quirky mash-up, which is due out in 2016. Comic-Con is the ideal setting to find out if the premise still has the legs — and fans — to make it on the big screen.
1:30 PM: The Hateful Eight
Quentin Tarantino tends to stay quiet just long enough to get fans excited for his next film, and will be gaining quite a handful of attention with his follow-up of 2012's Django Unchained, which is about to arrive. Some new footages for The Hateful Eight will also be shown during the event and unspecified members from the cast are expected to make appearances. Plus, any time Tarantino's on stage, it's bound to be entertaining.
2:30PM: Warcraft
Legendary Pictures may have multiple movies that it plans to talk about, but there's really only one that matters: Warcraft. The studio is almost certain to finally reveal some glimpses of the highly anticipated adaptation, and even though he's not listed, there's a good bet director Duncan Jones will be on hand to talk about it. It's been a long time coming, so hopefully we'll have even more to look forward to.
5:45PM: 20th Century Fox
There are a good number of upcoming blockbusters and superheroes that Fox could decide to show off on Saturday, and any one of them could make a splash. The most likely candidate is Fantastic 4, which comes out in less than a month. But we could also get some looks at the upcoming X-Men: Apocalypse and fan-favorite Deadpool, both due out next year. No one would mind if some of Deadpool's snarky metahumor showed up.
Sunday (July 12th, 2015)
1:45PM: Heroes Reborn
This is NBC's chance to convince literally anyone that giving Heroes another shot is a good idea. We're all excited about the possibility that the show could be great again, but it'll take a lot of persuasions to make former fans really believe in it. A new trailer will be presented at the show, and the miniseries' cast and creator, Tim Kring, will also be there to discuss the reboot.