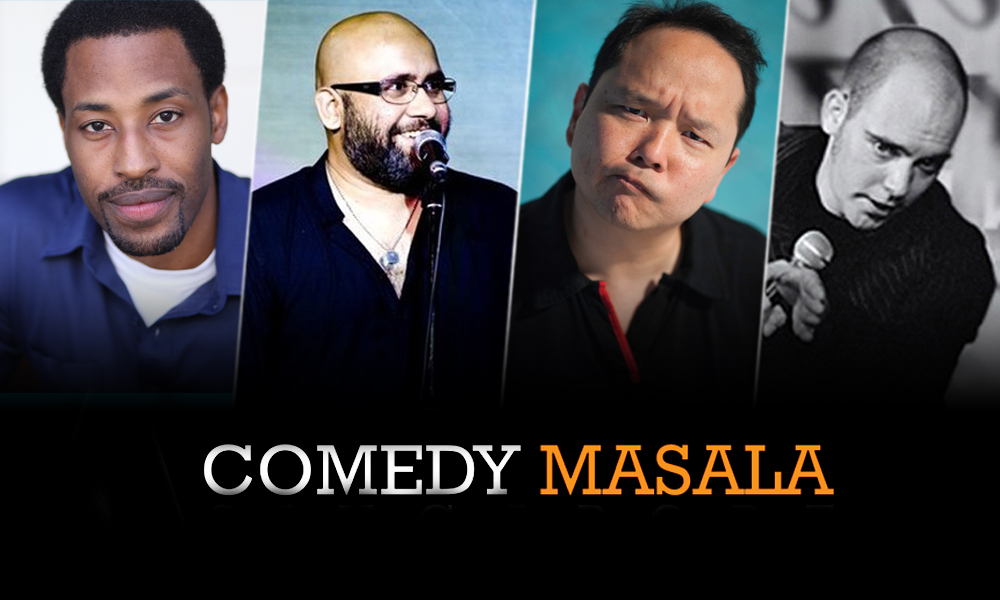 It is rightly said that laughter is the best medicine. In the past few decades, the stand-up comedy genre has globally grown manifolds. Similarly, in Pakistan, crowds readily throng to such high-spirited live shows as it is one of the most innovative sources of entertainment in the nation.
This week a much awaited international comedy stand-up show from Singapore,"Comedy Masala" is gracing the three big cities of Pakistan. Vowing to tickle your funny bones, the squad of Matt Davis, Paul Ogata, Umar Rana and Dwayne Perkins will be launching their hilarious gigs with 6 live shows within 3 nights in Karachi, Lahore, and Islamabad!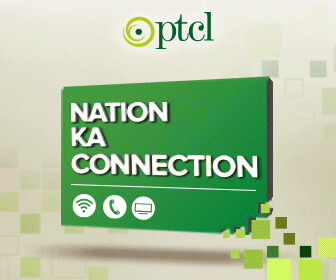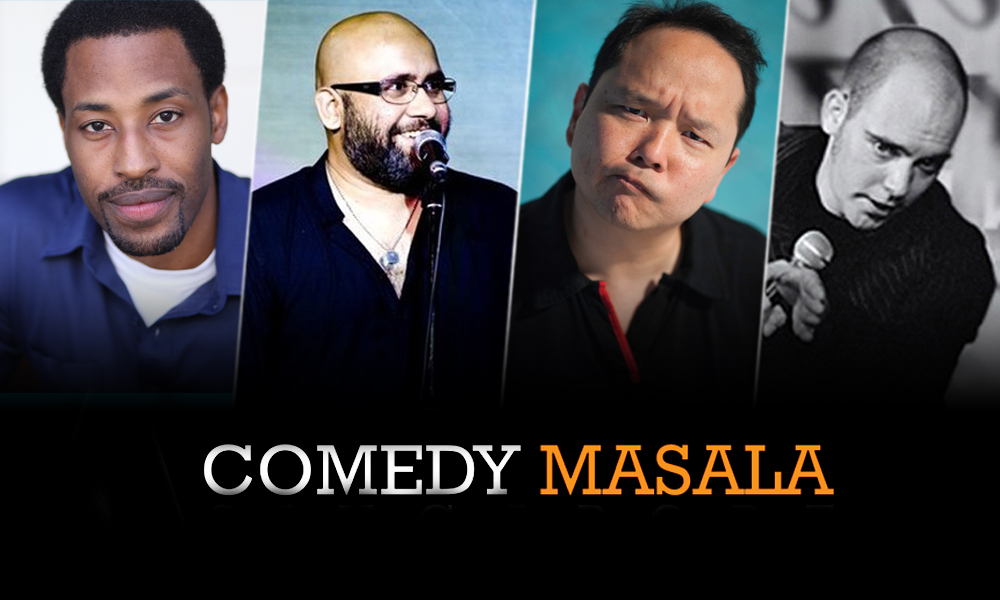 For those who don't know, Comedy Masala was founded by the Pakistani-born, Umar. Along with him is the American comedian, Dwayne who is popular for his iconic appearances in  Conan, Comedy Central, and  The Jay Leno Show.
He also has his own Netflix show "Take Note". Paul Ogata is not only a stand-up comedian but also an actor.  He is famous for his cross–cultural jokes. Meanwhile, Matt Davis loved for his dark and dirty humor, his talent standing out from the group.
Within no time, the group became the owners of the hottest comedy night in Singapore and started garnering worldwide appreciation. They surely know what it takes to get the crowd rolling with laughter.
Brandsynario had an exclusive chat with Umar Rana and Paul Ogata.  The duo gave us a peek into their lives as stand-up comedians and what is more to come in future.
Tell us a bit about yourself and how you got into comedy?
Umar Rana: I was always inclined towards the funnier/crazier side of life. I dabbled in a couple of school plays, and then after college, I acted in about 7 stage plays with the OGS, and under the guidance of Marianna Karim, I really 'found' the comedic side to me in terms of performing live. I was also one of the founding members of Black Fish, the highly successful improv troupe, and through that experience, I sharpened my improv skills and managed to get a lot of stage time experience under my belt. I started doing stand-up comedy in 2009, thanks to Jami Gong, who is the founder of Takeout Comedy in Hong Kong, and I've never looked back since. I then launched Masala in 2010 and I'm the resident emcee for that show. Other than that, my favorite food is daal/Chawal and Keema and I have a lot of black T-shirts.
Why did you choose stand-up comedy as a profession?
Paul: Comedy was something I always wanted to do and then electrical engineering didn't work out for me.
Do you think being a comedian comes naturally or one can learn this tale?
Umar Rana: I think there's definitely a natural angle to it, but it's an art form that requires a lot of practice and therefore can be 'learned' over time as well. All comedians are constantly learning and looking to improve in terms of writing, delivery and stage persona. Having said that I've seen a lot of comedians at the open mic level who really struggle to break through out of a shell they've created for themselves, and the people who manage to do that are (I think) naturally gifted at public speaking and are not afraid to laugh at themselves.
Paul: A person can learn it to an extent, just like how you can teach yourself to be good at math, I suppose this is the same way.
Tell us a bit about Comedy Masala
Umar Rana: Comedy Masala is Singapore & SE Asia's biggest weekly stand-up comedy show. I started Masala in 2010 and it's been a huge success. I've been blessed and privileged to have some of the best comedians in the touring circuit come over and perform in Singapore. In 2016, Masala was ranked in the Top 10 comedy nights worldwide, in a very prestigious listing by a recognized newspaper and that was really one of the biggest accolades so far – and oh yeah, we've been aired on TV channel Comedy Central as well!!
Masala started off as an open mic, because I wanted to build the comedy scene in Singapore, and give people a chance to get up on stage and perform for a live audience. It also provided a kick start for the expansion of comedy in SE Asia, since Masala was the first show to begin importing comedians regionally.
Paul: Comedy masala is Umar Rana's company, I Met Umar on his first stand-up show.
What makes stand-up comedy unique and how creative do you have to be on the spot?
Umar Rana: It's unique because unlike other forms of comedy (improv, sketch etc) there is just one performer on stage. You are all alone up there and it's your job to make the audience laugh. Most comedians are generally creative, but the ones who are the most creative, from what I've seen, are the comedians who engage the audience to live during the show (what we call 'crowd work'). When you engage someone in the audience you have no idea what they're going to say, and most of the time it's a lot of fun having a bit of banter with the crowd. Also, any good, professional comedian will ALWAYS adapt to the audience based on the country he/she is performing in, and the overall type of the show.
Paul: Working in entertainment is the most difficult form of employment the world, and under entertainment, the genre of stand-up comedy is the hardest. It's all on me if anything goes wrong.
Who are your role models?
Umar Rana: My father, of course. He's the nicest person I've ever met. But I think you're asking me about comedy – so I'd have to say comedians like Jimmy Carr, Dave Chapelle, Louis CK, Dylan Moran, Kevin Hart, Eddie Murphy, and there are a few others as well! For me, each comedian I look up to represents a different style of humor as well as a different marketing strategy that I admire.
Paul: Growing up, Robin Williams and George Carlin were my role models.  I loved Robin Williams as his comedy was a form of controlled chaos where you didn't know what could happen next!
What was the first joke you told?
Umar Rana: It was something to do with Ray-Ban sunglasses and it was awful, and there's no way I'm sharing it!
Paul: All those years ago, my first joke was "that you are driving down the road and you see a sign called "road narrows". Who is this sign for, stupid people who think their car is getting wider?
How often do you travel for work and what places have you traveled to?
Paul: I'm always traveling at least 2/3rd of the year. I've traveled around the world, including to top secret places I cannot mention. I've performed for heads of state and also appeared on stage for royalty. I've also been to India 2 months ago and visited Delhi Hyderabad and Bangalore.
What advice would you give people who would like to enter your field?
Umar Rana: You must start finding local open mics in your city and getting on stage. It's all about the experience you can build up, and that can ONLY come from stage time. It takes years to hone this craft, and some of the best and funniest comedians I know are still practicing and constantly looking to get funnier. And it helps to watch the professionals perform live, so if you have a chance to watch (like Comedy Masala) then you must not miss it. The amount of learning just watching the pros do it live is immeasurable.
Paul: There's no other thing like it gets better when you do it for real, and performing in front of a crowd.
Who is your target audience in Pakistan?
Umar Rana: Anyone who likes to laugh really! There are a couple of perquisites, though. Comedy Masala's shows are only in English since the show features visiting comedians from abroad, and the show is not suitable for children less than 16 years of age.
Any fears of visiting Pakistan?
Paul: It is my first time coming to Pakistan, and I'm really looking forward to the trip and also eager to try the famous 'biryani'. I think there are worse things you hear about any place you're about to visit, be it U.S or France.
What should the audience expect from the show?
Umar Rana: World class stand-up comedy! The comedians coming here for the launch shows are thorough professionals with over 20 years of experience each, and these guys have performed in late night TV shows like 'The Jay Leno Show', 'Conan' and various other shows on Comedy Central, NBC, CBS, Showtime. The comedians are HILARIOUS and I've worked with all of them in the past, and I know the Karachi audience is going to love them.
What is your message to the audience
Umar Rana: I need all the support I can get because it hasn't been easy to launch Masala in Pakistan. I have a clear vision as to how I'd like to contribute and help build the comedy scene here, and I want to replicate the Singapore success story. I want to make Pakistan the hub for international comedians, and I want to organize workshops and master classes for aspiring comedians, under the guidance of professional comedians visiting Pakistan. I need audiences to come out and watch the shows, tell their friends about it, and support the growth of stand-up comedy in Pakistan.
Paul: My last message to the youth would be to, "keep getting up on stage."
Watch the complete interview of Pual Ogatta to Brandsynario here.
Disclaimer: The quality of the video may be compromised as it is a Skype interview.