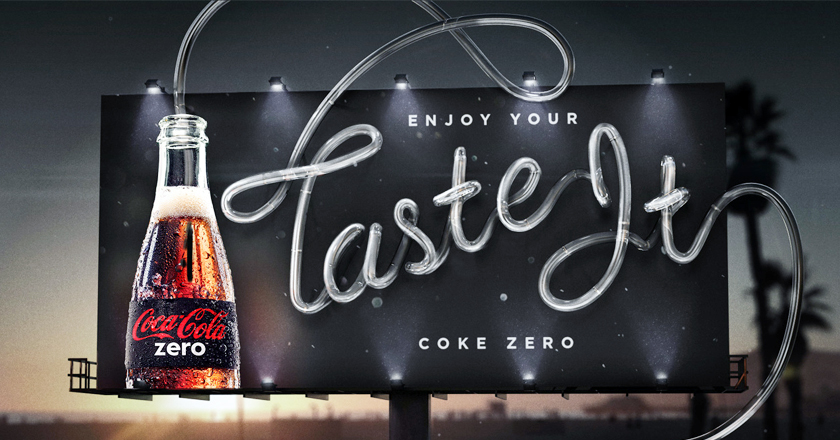 Coke Zero comes up with the innovative idea of an interactive, drinkable billboard!
Marketing strategists and advertising firms have long been joining heads with creative individuals to come up with unconventional ideas that have never been seen before.
Coca Cola has been known to spend in excess of $3 billion on advertising and marketing alone, and it was no surprise to see them come up with the idea of a 'drinkable' billboard.
Coke Zero, along with Ogilvy & Mather, has introduced a new way of handing out samples of their product, installing a billboard in the city of Indianapolis, Indiana, United States, that shoots out soda into a public drinking fountain through a large straw.
Sponsoring the National Collegiate Athletic Association (NCAA) Men's Division Final Four Tournament in the city on the coming weekend, Coke Zero's 23,000 pound heavy piece of originality is installed in a fashion where the soda flows through 4,500 feet of straw to nonchalantly spell out the words "Taste It."
The liquid then travels from the bottom of the billboard to a sampling area with six fountain spouts where avid Coke lovers can taste, sample, and possibly savor the famous drink.
The mechanism of the billboard comprises of 75 valves, 4 high-pressure liquid pumps, and a total of 16 sensors that combine together to allow liquid and air to push through the plastic tubes to give the impression that the straw is emptying.
Watch the video below: