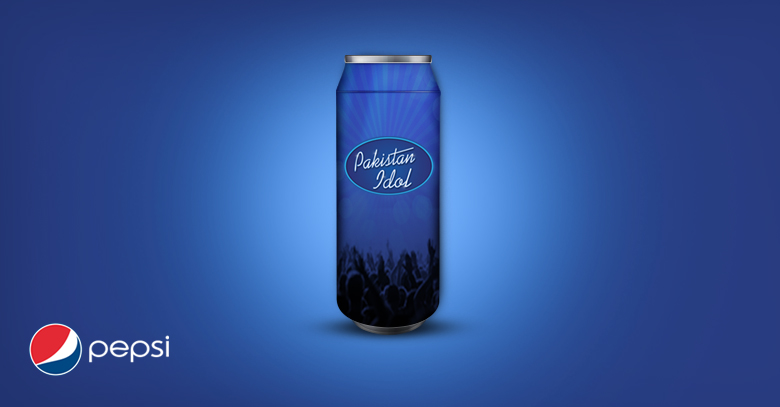 As Pakistan Idol's fever is at its zenith, Pepsi, one of the main sponsors is definitely leaving no stone unturned to seize the opportunity of being one of its active promoter.
After winning Ali Azmat and Ali Zafar to feature in the "Dil Mangay Abhi" advert, rumor has it that Pepsi 's next promotional idea in line is unleashing Pakistan Idol "Slim Cans" .
Pepsi's strategy of using showbiz and music industry for promotion goes long time back.
We can witness this longstanding association with music in one of its Pakistan Idol's much nostalgic advert. The commercial "Who's next" presented a montage, by going back to the 80's and arriving to the present day music icons who have promoted the brand till date: Junaid Jamshed, Haroon, Strings and Ali Zafar.
Not to forget, Pepsi who is in a deadly combat with its arch enemy Coca Cola, is left with no option but to follow its rival's footsteps in a variety of places.
It not only kick started with it own branded entertainment "Pepsi Smash", but also thought wise to partner with Pakistan Idol in order to end up Coke Studio's monopoly, once and for all.
Apparently, Coca Cola also become Pakistan's first beverage brand to introduce its diet coke slim cans.
In order to make up for its tardiness in introducing slim cans in Pakistan, Pepsi will be now launching them in affiliation with Pakistan Idol.
Though better late than never, Critics are now claiming Pepsi of imitating Coke's first move.