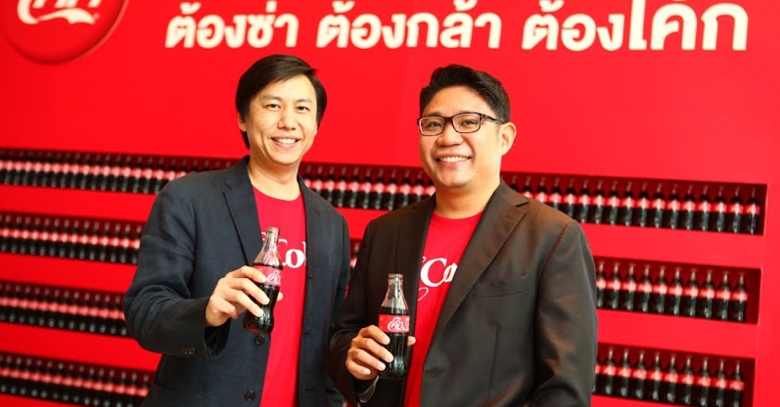 It seems that the happy days for Pepsi Thailand finally come to an end. The brand that once was the supreme ruler in the Thai market with a 48 percent market share is now a non-entity with only 15% market share. 
The sad story of Pepsi's fall started last year when the beverage brand and its chief distributor and bottling partner "Serm Suk Public Company Limited" parted ways.
The divorce happened when Pepsi became unsuccessful to take over Serm Suk. When the contract and all agreements between the two parties expired, the ex distributor of the brand started their own cola brand "Est".
Pepsi was already going through an unlucky period around that time. During the past year, its sales in Asia, Middle East and Africa when down from $7.4 billion to $6.6 billion. Also, around 30 brand managers have bid farewell to Pespi from 2008 till date.
All the shelves that were once occupied by Pepsi have now been replaced by Serm Suk's Est. Hardly available in the market now; Pepsi indeed received a gloomy farewell in the Thai market.
With no other option left, Pepsi is now constructing a $170 million bottling plant in Rayong, with DHL as partners for national delivery.
However, Pepsi's downfall was celebrated by none other than its arch rival Coca-Cola. Seizing the opportunity, Coca-Cola invested 200 Billion Baht in marketing and snatched the No.1 spot from Pepsi in the carbonated-drink market after 25 years.
With 42 percent of market share in the previous year, Coco Cola, Thailand now owns 50 percent of the market, reporting a boost of 23% in sales.
The newly launched "Est" comes second with 19% percent share, followed by a brand named "Big Cola" with 16% share.
"The growth rate of Coke alone was 32% last year, the highest in 10 years. Globally Coke grew at the second fastest pace in Thailand after India, after finishing in the top 20 the previous year," commented Antonio Rosario, general manager of Coca-Cola, Thailand
No one can really blame Coco Cola for being really smart with their marketing strategies. With Pepsi going through a hard time, Coco Cola was bound to take the lead.
Still, some Thai Pepsi fans long for their favorite beverage. However, only time will tell if Pepsi will be able to make a good comeback and conqueror the market once again.