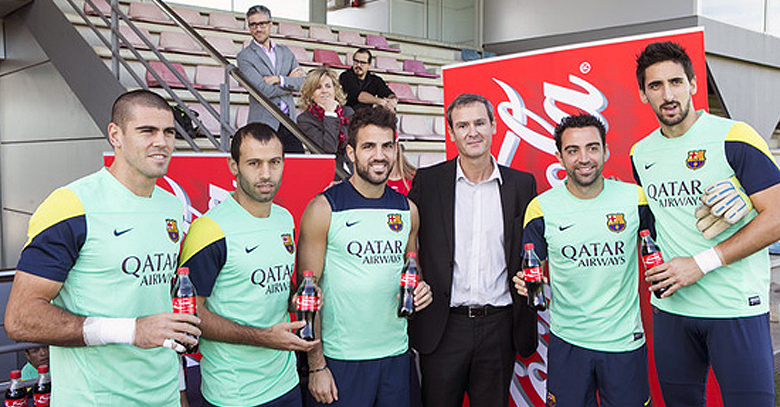 By Ufaq Ashfaque
Coca-Cola catches up the 2014 FIFA World cup fever as its "Under the Crown" campaign follows the FIFA trophy travelling around the world.
With FIFA around the corner, Coke is utilizing David Correy, voice of Coke's World Cup anthem, "The World is ours" and Manchester United player Dwight Yorke to pump the spirit of Football world cup, which will be held in Brazil, among the masses globally.
Coke is also using its "Share a Coke" campaign, in order to promote their current FIFA campaign and strengthen its presence in the football world cup.  Apart from FIFA world cup, Coke has a longstanding association with Spanish football league FC Barcelona.
Recently, Coke gave the first and second division players, of the Spanish league, special Coke bottles which had their own names printed on it instead of the logo.
The soda beverage brand is also encouraging people to buy the bottles with the names of their favorite football players. With Coke's established brand name, it would allow for a stronger brand image ahead of the world cup.
Coke is just not just focusing on FIFA, with Christmas just around the corner; Coke has launched their first holiday ad this weekend.  This ad features the brilliant Coke truck, in order to remind the British audience of the upcoming Christmas holidays, with a unique hashtag #holidaysarecoming.
Although Coke is running multiple campaigns simultaneously, but the message of 'sharing happiness' is common across the board.