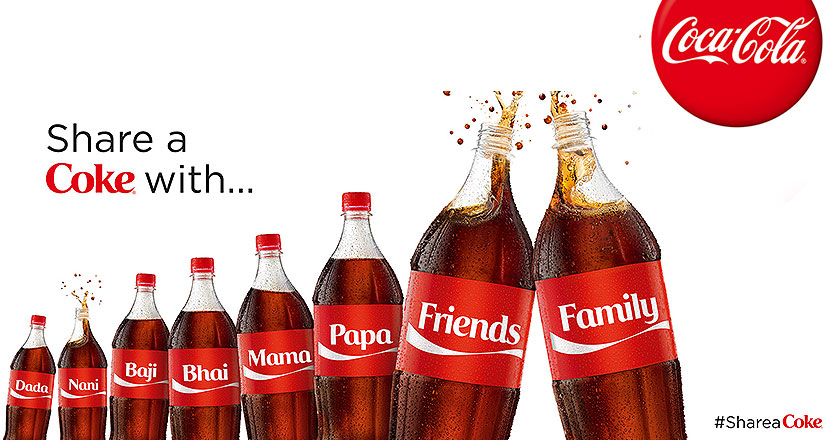 Coca-Cola has finally launched its globally renowned campaign 'Share a Coke' to Pakistan this Ramadan.
With 'Share a Coke' campaign, Coca-Cola is personalizing the sharing experience by swapping out some of its iconic logos on 500ml, 1L and 1.5L bottles with 20 of the nation's most popular relationship terms and titles, including Abu, Dost, Mama, Nani, Nana, Ammi, Amma, Bhai, Apa, Jigar among many others.
The Share a Coke campaign was first introduced in Australia in 2012. Since then, the Company has helped people 'Share a Coke' – and a little happiness – in over 50 countries around the world, including New Zealand, Argentina, Brazil, South Africa, Great Britain, Turkey, Germany, Spain, Chile, USA and now Pakistan.
The local version of the campaign is slightly different from the global version, where Coca-Cola launched customized bottles with various popular names.
The company will also bring the campaign to life on ground with unique #ShareaCoke installations in Islamabad, Karachi and Lahore where everyone can be a part of an even more personalised brand experience through the customization of Coca-Cola 500 ml bottles for themselves.
Watch the TVC here:
#ShareaCoke can also be experienced digitally beginning July 2014, using the campaign's #ShareaCoke hashtag to celebrate stories, share photos and by personalising virtual cans online at and sharing them with friends across Facebook, Twitter and Instagram.