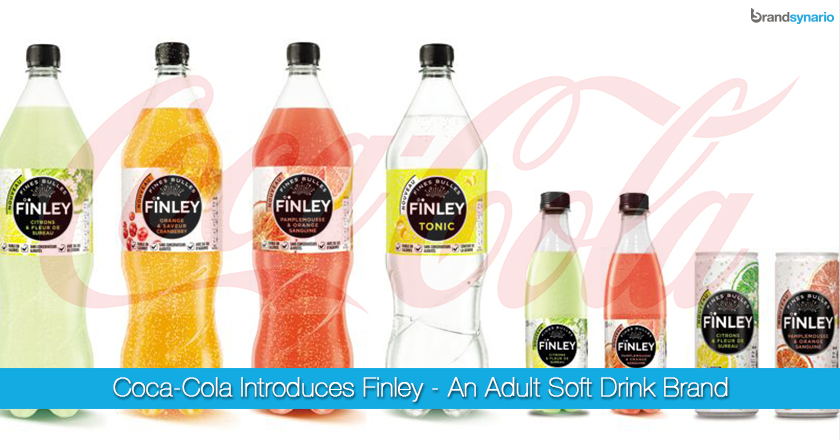 Paris: Coca Cola about to launch a new soft drink named as "Finley" based upon adult's tastes, that too this April in France. 
Finley's launch is going to be the biggest one after the launch of Coke Zero in 2007, as mentioned by Céline Bouvier, the new marketing director of Coca Cola France. 
Le Figaro in its research report explained that only 10% of the adults aged between 25 – 45 years old – which is the target market under consideration – opted for soft drinks after they took break. This was found to be prevailing as of a reason that most of the adults required something more mature rather than soft drinks, thus preferring drinks like tea or coffee.
In order to address this need, Coca Cola has now thought of positioning itself through "Finley" having a new taste with some more mature flavors like Grape Fruit & Blood Orange, Lemon & Elderflower, Orange & Canberry and also Tonic water.
Although, positioning itself in a new market with different tastes, puts Coca Cola up against a strong competitor and also the market leader Orangina Schweppes with 24.7% market share in drinks and 21.8% in tonic.
Commenting on Schweppes strong positioning in the market, Ilan Ouanounou,  the Vice President of Coca Cola commercial told Warc, "This is a great brand that is well installed" while further adding on he said, "We believe that in this category there is still room and potential for a second drink for adults."
Coca Cola is expecting to promote their new brand with a head on 1 million free sampling promotion activity. This activity will be followed by heavy promotion on digital media and finally followed by a media campaign in May.
Finley after its launch in April will be widely available in supermarkets, bars and restaurants in three different sizes and at a price which will neither be premium nor cheap as reported by e-marketing.