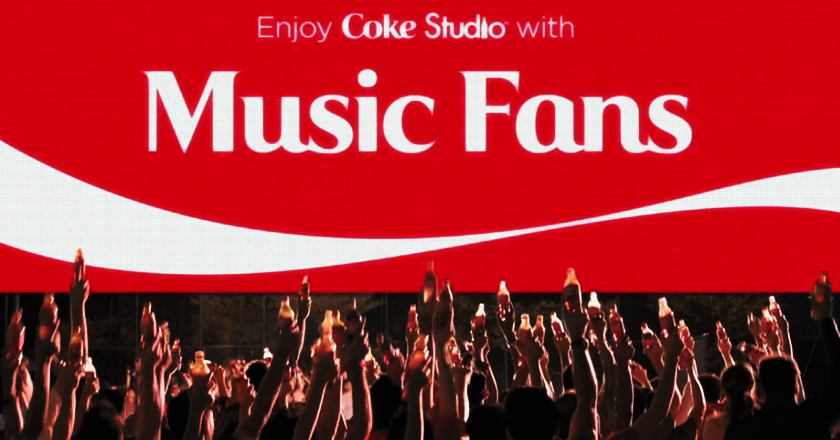 Coca Cola's new TV ad commercial is out and guess what! The best part of the commercial is that it not only endorses Coke's " Share a Coke" initiative but it also promotes the upcoming Coke Studio season 7.
The ad is purely dedicated to all the music lovers, with totally new and fresh concept.
It's the first time that coke has come up with a TVC to promote coke studio and that too with a full bang. Coke has beautifully merged their initiative of Share a Coke with the entire musical theme in a pitch perfect style.
Have a look at Coke's new TVC
As for Coke Studio, it's a known fact that Coke Studio has always been the most awaited shows of the year and it has played a vital part in bringing back the best of Pakistani talent back and together. Coca Cola, together with these magicians have given us the best of tracks that have not captivated local but all the music lovers all over the world.
This year the artist lineup has the most diversified combination ever; on one hand we have singers like Sajjad Ali, Abbas Ali Khan, Rahat Fateh Ali Kha, Aamir Zaki and the legendary Abida Parveen, whereas on the other hand we have Shalum Xavier, Hamza Jaffri, Faraz Anwar, Mubashir Admani, Zoheb Hasan, Usman Riaz, Jawad Ahmed and Asrar.
After getting postponed the show is, hopefully, starting from 21st September.