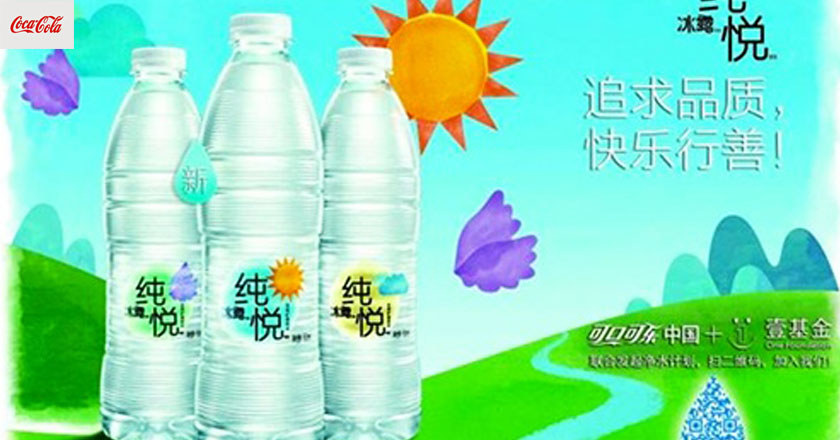 Most of the brands are currently focusing upon going socially responsible but Coca-Cola has gone a step ahead by launching a new brand for this cause in China by the name of Ice Dew Chun Yue.
Coca-Cola has launched this new brand in support of One Foundation's noble cause, a socially responsible organization focusing its services on providing the children of Yunnan and Sichuan province in China with clean drinking water.
The brand bears the tag line, "Drink good, Do good, Feel good" and targets the market of 20-35 year old social activists who are active on social media and are very well connected through applications like We Chat andWeibo.
Moto for targeting these social activists is to bring the brand under discussion and to provide it with a life of its own, as explained by Pratik Thakar, Coca-Cola's Pacific Group lead for creative and content excellence.
Thakar further elaborated upon the mission of Coca-Cola's new brand saying,
"They like to think and discuss, they are very active in social media like weibo and WeChat about social issues, and however they are not very proactive in doing things that tackle those issues."
Many of the regions in China are heavily suffering from the issue of water contamination; therefore the demand for clean and purified bottled drinking water is on the rise.
There have been many cases for water contamination in China, including a recent oil spill case from one of China's largest oil company, which contaminated the drinking water for 2.4 million people in China, increasing the scarcity of clean drinking water in China.
Coca-Cola is the first company to launch a separate socially responsible brand under its umbrella, which is solely devoted towards society's social betterment.