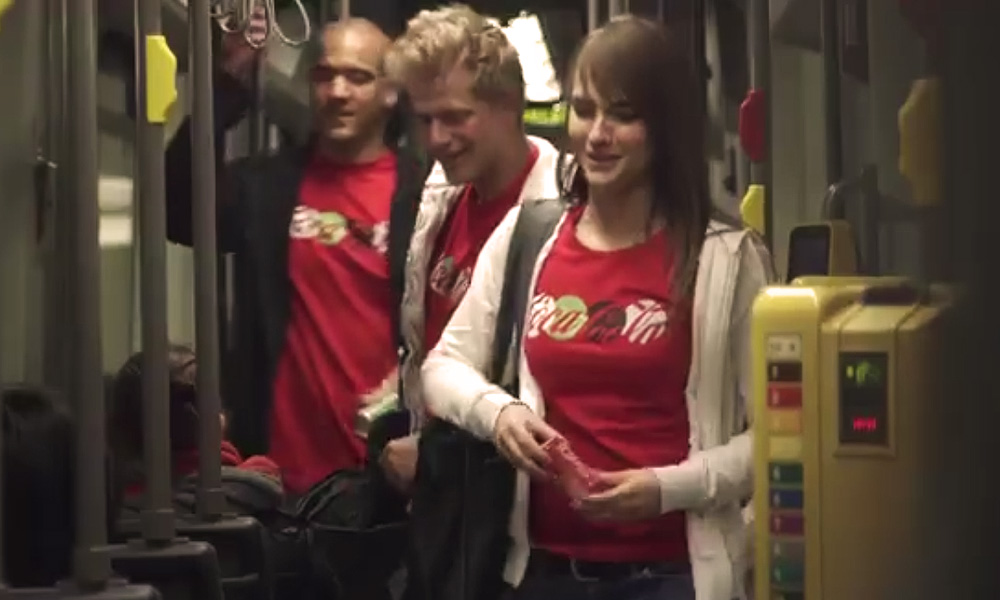 Ever wondered why so many sitcoms have a laugh track after every punchline? Research shows that whenever we hear someone laughing, a part of our brain triggers an automatic response of a smile or a laugh.
Coca Cola's creative agency in Belgium: Gonzales, made use of this weird reaction of our brain in their new ad campaign that revolves around the insight: "happiness starts with a smile".
The guy hired by Coke enters the subway and while watching something on his tablet starts laughing hysterically. Although at first people look at him like he is crazy, still can't help but smile and soon their smiles break into laughter.
[fb_embed_post href="https://www.facebook.com/fahek.pk/videos/1234478719912244//" width="550″/]
While a few people may find the ad annoying, I myself couldn't help but laugh along.
It's hard to make an ad that satisfies all the objectives of the campaign. It's harder still, to make a successful campaign that not only fulfils the objectives of the brand but is creative, connects with the consumers and actually leaves the audiences overwhelmed with joy.
When it comes to their advertising strategies Coca-Cola has always come up with new interesting ideas for their ads, which almost always triumph in winning more share of their customer's hearts.
Contributed By: Furqan Farukh