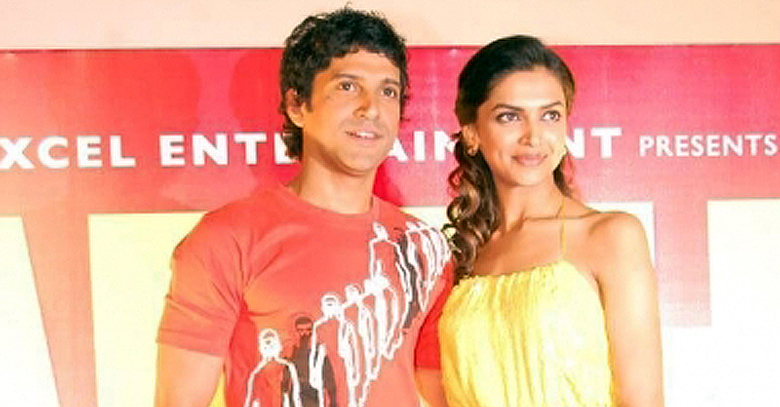 By Zoya Anwer
The sleek and slender Bollywood beauty Deepika Padukone, is all set for the upcoming brand endorsement contract with Coca-Cola.
The actress who is currently ruling the Bollywood has been taken on for about Rs. 4 Crores per year according to the contract.
Deepika will be alongside, the speedy runner Milkha Singh, Farhan Akhter who is also a splendid director.
reportedly, the pair has been hired against Ranbir Kapoor and Priyanka Chopra, the brand ambassadors of the leading cola in India, Pepsi.
A still from the ad shoot confirms this news where Deepika holds a drink while Farhan Akhter drives a cycle-rickshaw. The duo will be seen together in the advertisement after the film "Kartik Calling Kartik."   
Deepika had previously endorsed Pepsi with Ranbir Kapoor and will become the third celebrity to have endorsed both Coca Cola and Pepsi, the other two being Amir Khan and Aishwarya Rai Bachan.
Let's see if the glamorous Deepika will be able to act as a booster for Coca Cola and lead against its archrival, Pepsi.