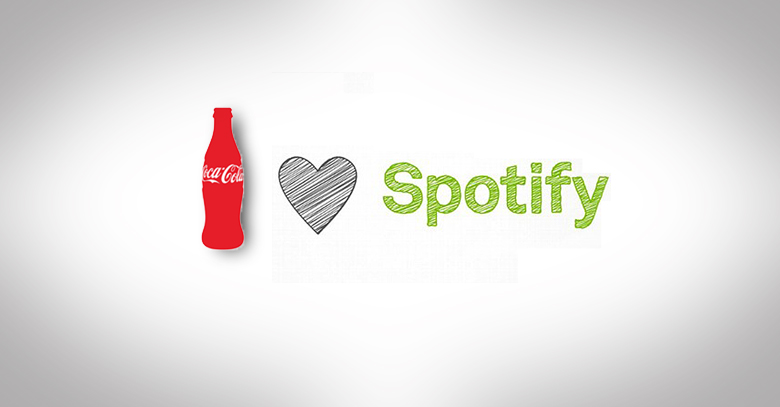 By Anum Saeed
JULY 9, 2013 – Coca-Cola came up with a slim line 250ml can in the UK and co-branded with Spotify, attracting consumers to engage with its Coke Placelists which help consumers to tag wherever they are listening to music while having their Coke beverage.
Coca-Cola new slimmer cans are rolling out across the company's MyCoke portfolio which includes Coca-Cola, Diet Coke and Coke Zero that are the latest in the soft-drink giant's unique marketing initiatives ranging from personalized bottles to shareable cans that can be twist apart.
"Through the small can we are really trying hard to find the right connection," GM Coca-Cola for the UK and Ireland Jon woods said.
He further said that the new can being offered in the market is "our most affordable pack ever."
Woods' false allegation that the new can targets children is rather encouraging 16-24 year olds and on-the-go group.  The sweet spot for the brand's tie-up with Spotify, in which Coca-Cola has invested around $10 million, has been leveraging to engage Facebook users.
Coca-Cola introduced its social music app, 'Placelists' on Spotify's free streaming music platform in the month of June, enabling users to search Spotify's catalogue that comprise of over 20 million tracks and then link songs to places or events.
Users can also zoom in on different locations, can add tracks to the existing Placelists and can even vote for songs.
"Our ambition is to have a Placelist which is associated with everywhere Coca-Cola is enjoyed. We're putting our developer hats on and treating Placelists like a product with a soft launch followed by gradual iteration as momentum and behavior build," Belliotti said.
The Placelists app displays a red map of the world with tags that click through to specific songs people wish to listen across the world and consumers can also 'Blip' the new can by using Blippar in order to unlock any feature to access more music tracks.