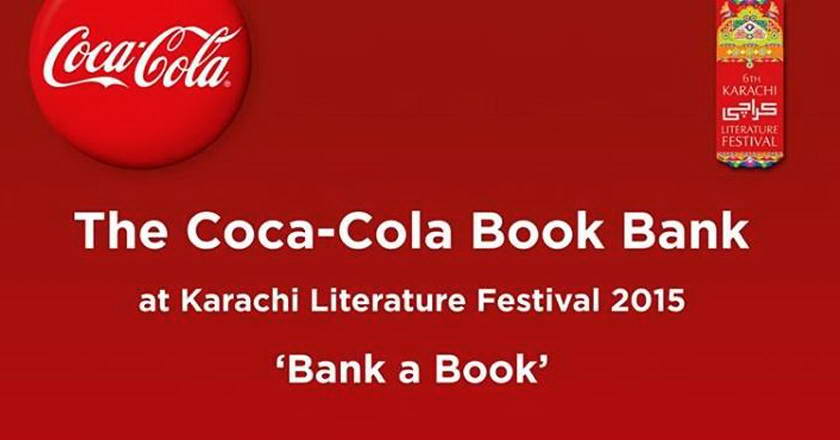 Coca-Cola Pakistan is extending its support to Karachi Literature Festival by setting up Coca-Cola Book Banks during KLF 2015 for collecting donation of books, especially textbooks, from all visitors and rewarding them with complimentary chilled Coke.
All collected books will then be sorted and textbooks will be donated to The Citizens Foundation. Remaining books will then be sold off in the market and the money earned will also be donated to TCF.
These book banks are actually old visi-coolers, refurbished to serve as bookshelves to collect all donated books. The Company is also sponsoring the KLF – Coca-Cola prize for the best non-fiction work by a Pakistani author and complimentary availability of the Company's drinks for thousands of visitors to the KLF throughout its duration.
The official hashtags for this activity are #CokeBankABook and #CokeKLF2015.
The Karachi Literature Festival (KLF) was launched in March 2010 and has been a resounding success right from the start. This year too, the fetival is all set to revive the old book culture on 6, 7, 8 Feb 2015 at Beach Luxury Hotel, Karachi.
This year's keynote speakers are Indian author Nayantara Sahgal, niece of Jawaharlal Nehru, and Zehra Nigah along with many other outstanding speakers/participants.