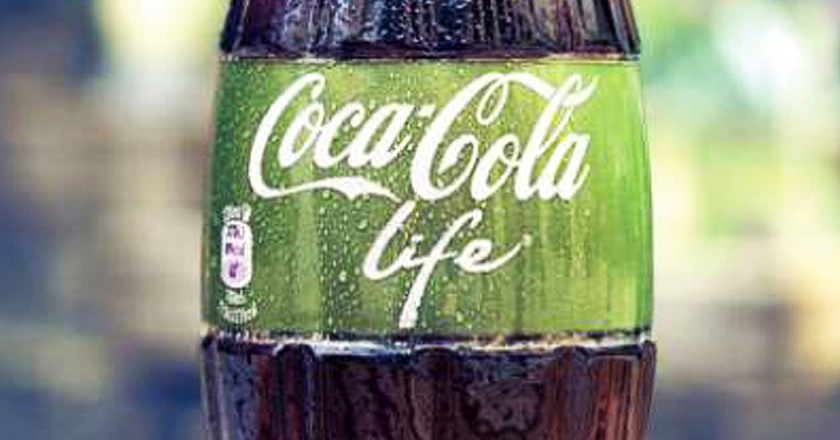 The Coca-Cola Company has announced its first ever Healthier Coke Coca-Cola Life, a low calorie version of its regular trademark soft drink. 
The new coke has a third less sugar and third fewer calories than classic Coke and is blended with sweet leaf extract stevia. It has been launched as part of industry and government-wide efforts to tackle the growing obesity problem.
A 330ml naturally sweetened drink contains 22.1 grams of sugar and 89 calories featuring striking green cans as its response to an official anti-obesity drive, as compared to 330ml red tins with 139 calories to Coke Light and Zero.
James Quincey, President Coca Cola Europe said "With Coca Cola Life, we have innovated to provide consumers with a new option with fewer calories."
Coca-Cola Life was created in Argentina and then launched in Chile in 2013. It is due to be launched on some European markets, including France and the UK, this year.  It was created in Argentina after five years of research by the country.
Coca-Cola  also launched a heart warming advertisment for its Coca-Cola Life in Argentina, watch the ad here:
According to the sources, the company said the new drink would help meet its pledges made under the UK government's voluntary anti-obesity drive, the responsibility deal and would offer consumers a greater choice.