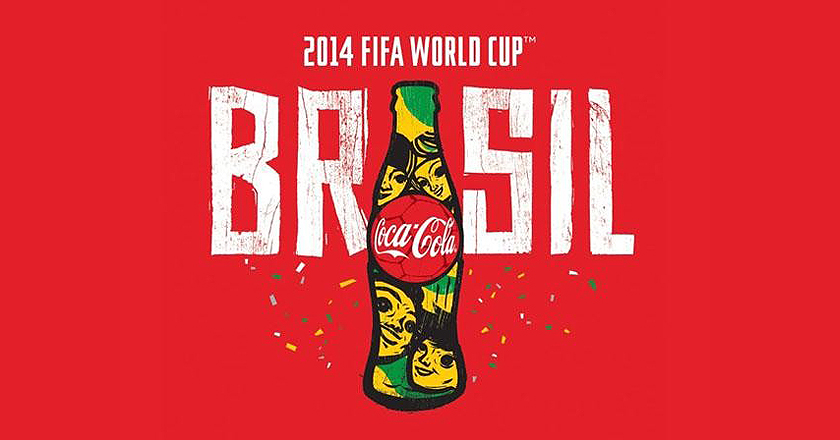 35 views
By Zulfiqar Ali Sajwani
FIFA World Cup 2014 is just round the corner, and so is the release of the cooked up campaigns for this enticing season. Breaking the ice is none other than our favorite drink Coca Cola. 
Keeping its legacy of spreading happiness and working towards the betterment of society,Coca Cola invites the world to celebrate football as a force for social good, through the "One World, One Game" television  commercial.
Through the campaign, Coca Cola aims to create unrivalled access, infusing the spirits of participation, empowerment and conversation. The campaign is a movement towards delivering the most accessible and inclusive FIFA World Cup™.
"Just as Brasil is everyone's country and Coca-Cola is everyone's drink, the FIFA World Cup™ is everyone's cup," said Joseph Tripodi, Executive Vice President and Chief Marketing and Commercial Officer, The Coca-Cola Company, while emphasizing the vision behind this marketing campaign.
The key components of this campaign are expected to be:
"One World, One Game" television and digital film
A uniquely Brazilian visual identity
"Where Will Happiness Strike Next" documentary-style short films
The Happiness Flag featuring a cluster of photos of Coca Cola and World Cup fans
FIFA World Cup™ Trophy Tour by Coca-Cola
The official music anthem for the Coca-Cola 2014 FIFA World Cup™ campaign
Coca Cola has always proven to be a mastermind when it comes to creative and appealing marketing campaigns. From the global campaign of 'Open Happiness' to the latest 'Hur Dum Pakistani' campaign in Pakistan, the marketers are continuously touching hearts.
It seems that through Fifa World Cup, the entire globe is going to rejoice in the spirit of 'one world one game'!