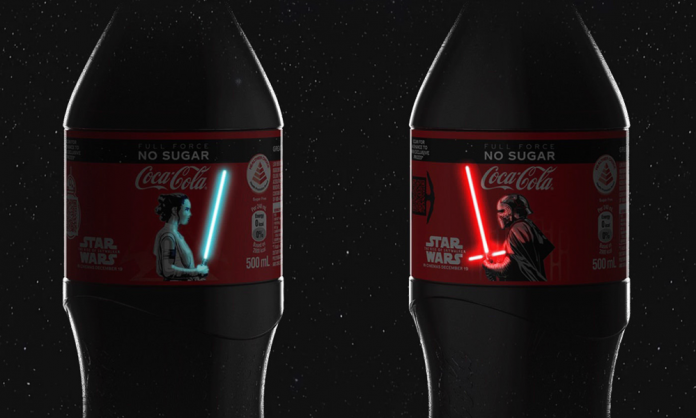 "Luke, I am your Father" is just one of the many famous dialogues from the epic series to be bestowed over us earthlings, Star Wars!
Taking things up a notch, Coca-Cola has decided to make the launch of Star Wars: The Rise of Skywalker (coming out 20th December) even more special with lightsaber bottles!
The bottles feature Rey and Kylo Ren with lightsabers that light up anytime you touch the labels. The tech was created by a Berlin-based startup called Inuru.
According to Engadget, when touching the label, you complete a circuit, which in turn sends an electrical current to the diodes.
Furthermore, Inuru claims that the battery is eco-friendly as it's not made from rare Earth metals.
Unfortunately, these limited edition bottles are available in Singapore!
What do you think about the concept? Share your thoughts with us in the comments below.
Stay tuned to Brandsynario for more news and updates.