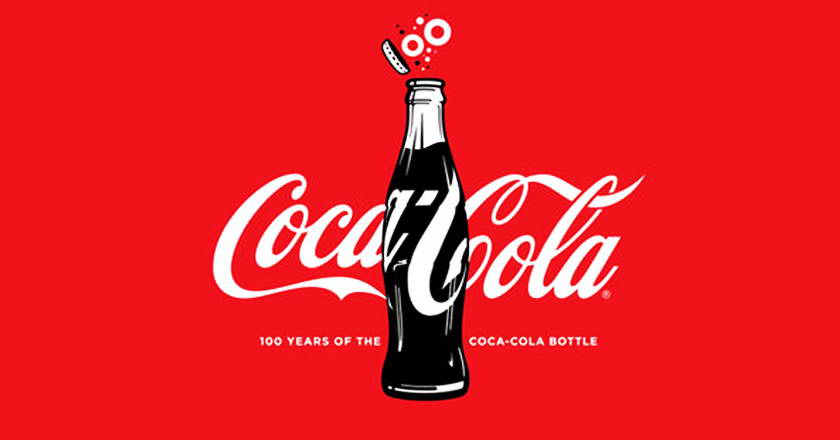 Marking the 100th anniversary of its Classic Contour bottle, Coca-Cola is celebrating happiness, yet again, with a marketing push featuring iconic pop-culture celebrities like Marlyin Monroe, Elvis Presley and Ray Charles.
Themed around the idea of "I've Kissed", Coke will kick start its year-long celebration from March 30th to mark this milestone of completing a century of its early design, to once again enter the world stage.
The TV campaign will show the images of the music legends being kissed by Coke's vintage bottle, exhibiting how the brand has been a part of its fans life moments, happiness and celebration.
Later, more modern day stars will also feature in Coke's localized activity around the world.
"We wanted to create a campaign that celebrates rich history and heritage of Coca-Cola throughout the past 100 years, and show how it continues to endure as pop culture icon," says Coca-Cola GB marketing strategy and activation director Bobby Brittain.
Created in 1915 in Indiana by the Root Glass Company, the Coke's Curvy bottle made its design inimitable and ensured that it appears distinct from the other soda brands.
The brief of the design stated, "So distinctive that it can be recognized by touch alone and so unique that it can be identified when shattered on the ground".
Coca Cola's bottle legacy will execute this campaign globally, is inviting its fans from over 130 countries to celebrate the centenary.
More of the Coke's bottle's art will be presented in traveling art exhibition and will travel 62000 miles around all over the world in around 15 countries.
Even an app named 'A Story of the Coca-Cola Bottle' has also been made to retell the success stories about both the brand and the classic Coke bottle.
See photos of the campaign below:
Watch the new 100-year celebration ad below: