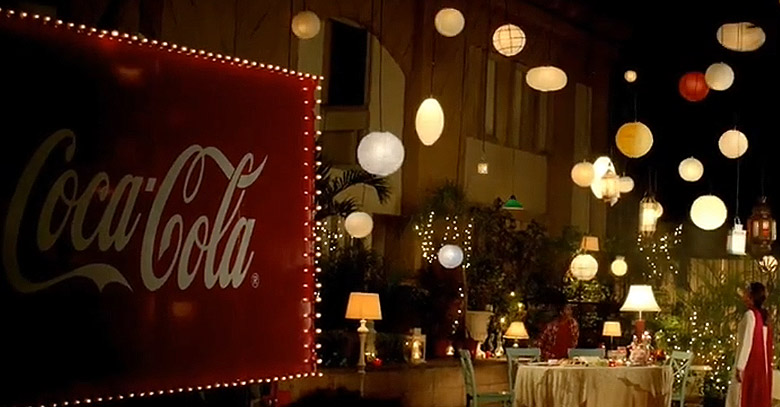 By Hassan Wasti
While the arch rival Pepsi cashes on its affiliation with Pakistan Idol through a campaign featuring Ali Azmat and Ali Zafar, Coca Cola has come up with a brand new TV commercial and has won many hearts as it aimed at how family members today has forgone the tradition of eating together.
Creatively executed by Soho Square (O&M), Coca Cola's latest campaign 'Chalo Saath Khayen', celebrates the concept of a family dinner and encourages people in Pakistan to spend a little more time with their families.
The commercial, featuring the famous Pakistani TV actor Adnan Siddiqui starts off with an average household of four members a hardworking father, a stay-at-home mother, and typical teenage kids a boy and a girl. All are shown to be pre-occupied with their own lives with little or no interaction.
The commercial shows how the team of Coca Cola arranges a family dinner upon call and gives the family a dinner memory worth remembering.
The concept is beautifully captured, shot over at 52 seconds the commercial shows that Coca Cola still appreciates the true family values that have been long forgotten in today's society.
Interestingly enough, this has been Coca Cola's global campaign, before Pakistan Coca Cola introduced the concept in Brazil and also allowed people to call in an official team of Coke to set up a family dinner.
It is yet to see if Coke will bring this option to the people in Pakistan or not but for now Coca Cola deserves every bit of praise for doing exceptional work and playing its part in re-uniting their family over dinner.
With such a strong message, beautiful execution and global success, Coca Cola has once again proven its superiority over other carbonated drinks