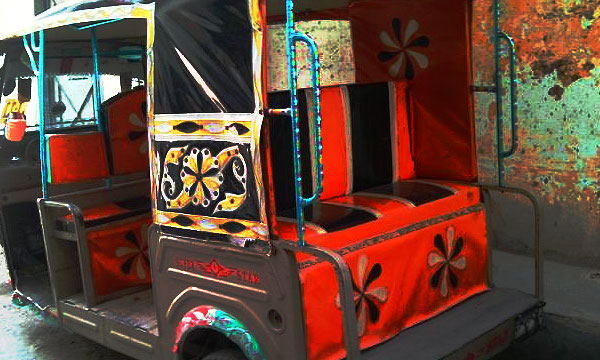 Update: Sindh government has regularized six- and nine-seat CNG rickshaws and has also brought them within the legal framework of the province.
Read also: Qingqi Rickshaw Banned By SHC
This week on Tuesday, Jamat e Islami (JI) held a unique sit-in outside Mazar e Quaid to protest against the ban on CNG rickshaws. The delegation constituting of rickshaw owners was led by Hafiz Nameem-ur-Rehman. He was later also called by Sindh Transport Minister Mumtaz Jakhrani. He gauged the issue and informed that a separate committee would be created to resolve the case in hand and legalize CNG rickshaws.
Related: Mellow cabs-Eco Friendly Electric Rechargeable Rickshaws