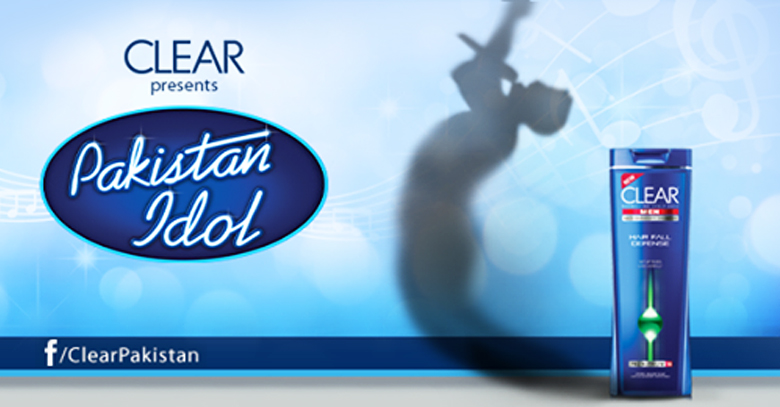 The four major sponsors – Mobilink, Q Mobile, Pepsi and Clear – of Pakistan Idol have started promoting the reality show in every possible way as the show is soon to make its television debut.
With Pakistan's Idol overwhelming list of sponsors, Clear would be more than happy to stand tall with names such as Pepsi and Mobilink.
Instead of relying on mainstream media, Clear is promoting Pakistan Idol on social media through its various activities. Recently the brand asnnounced that anyone who shares Pakistan Idol's 'Viral talent' videos will get a chance to win iPhone 5s.
Advertising critics term Clear's association with Pakistan Idol as a strategic step to substantiate brand's name and create familiarity, as the offering is relatively new in an old market segment.
Clear anti dandruff shampoo has had a rather subtle advertising history in Pakistan with small bursts of advertising placed between long periods of inactivity. To be fair, the product is not one of the oldest in the sub-continent and its competitor, Head and Shoulders, is already established as the major anti-dandruff hair product.
In India, the brand took on board the celebrity duo couple John Abraham and Bipasha Basu. In Pakistan, a similar campaign was run with local celebrities such as Fawad Khan and Aamina Sheikh.
Clear also previously had starred football star Ronaldo in its advertisement.
Belonging to the parent company that has given the world names like, Sunsilk and Dove – Unilever presented Clear shampoo as a flanker to fight shampoos positioned on their ability to fight dandruff.