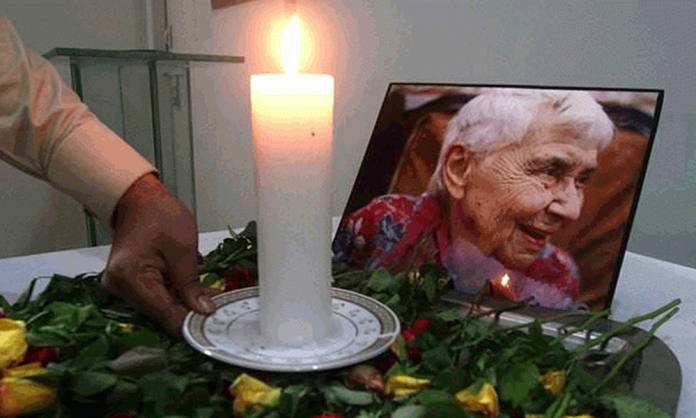 Dr. Ruth Pfau born in Leipzig, and a member of the Society of Daughters of the Heart of Mary, devoting 50 years of her life to fighting leprosy in Pakistan passed away on 10th August.
To honor Dr Ruth Pfau for her philanthropic services, Sindh Government has issued a notification renaming Civil Hospital after her.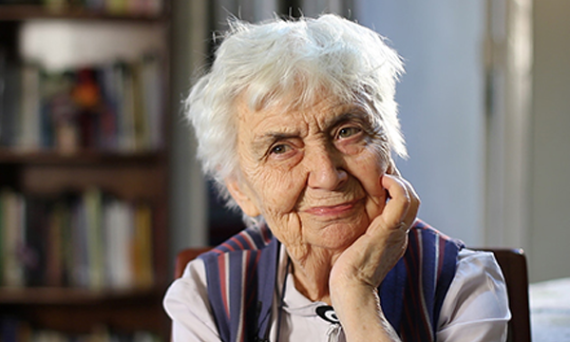 She was buried on Saturday, in Gora Qabristan, with full state honors. Her funeral was held at St. Patricks Cathedral and was attended by President Mamnoon Hussain.
Her casket was given a 19 gun salute, draped in Pakistani National Flag, her casket was carried by army officials.
She won awards and titles of 'Hilal-e-Pakistan' in 1989 and 'Hilal-e-Imtiaz' in 1979 by the government of Pakistan was also on the frontline of Sindh Flood in 2010.
She is also titled as Sitara-e-Quaid-e-Azam. She is one of the few who received a full-fledged funeral while being a minority and not to forget that was was an ordinary civilian who had extraordinary contributions.
In December 2015, Dr Pfau was awarded the Stauffer Medal at the German consulate.  The highest award of the German state of Baden-Württemberg was awarded to Dr Pfau for her services to eradicate leprosy in the country.
Her death is a great loss for Pakistan. She was a God sent an angel and we will always remember her for her philanthropic services for the country.
---
Contributed By: Sakina Haider