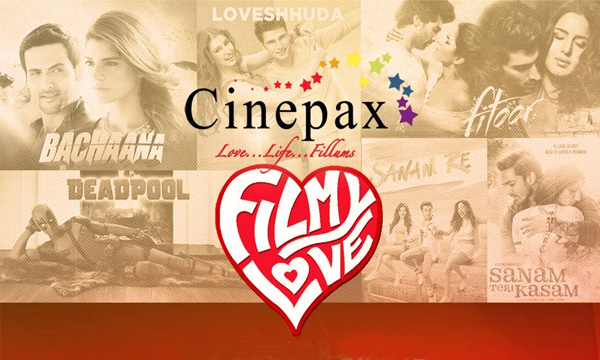 With the recent partnership of Cinepax Cinemas and Islamabad United and also being its official fan park where all the official merchandise are available, Cinepax Cinemas presents to you 'Filmy Love' for valentine's special in collaboration with 25 brands nationwide.
The 'Filmy Love' campaign has started from the 8th of February 2016 for a week long campaign held nationwide till 14th February 2016 and the winner can win amazing giveaways, from air tickets to Dubai and Malaysia, diamond rings, cell phones, apparels, cosmetics, hotel stays and much more.
Mechanics of the campaign are extremely simple, watch any movie at Cinepax Cinemas countrywide, take a picture of your movie ticket share it on www.facebook.com/cinepaxltd and tag your loved one using #FilmyLove in the caption and get a chance to win exciting prizes.
Hashim Raza, CEO, Cinepax Cinemas shares with us "We bring to you the latest campaign 'Filmy Love' in collaboration with 25 brands nationwide on this special occasion of valentine's day, and we hope that you enjoy your favorite movie at Cinepax Cinemas nationwide and take part in the campaign to win amazing prizes."
Watch the latest movie of your choice at Cinepax Cinemas nationwide and win amazing prizes.