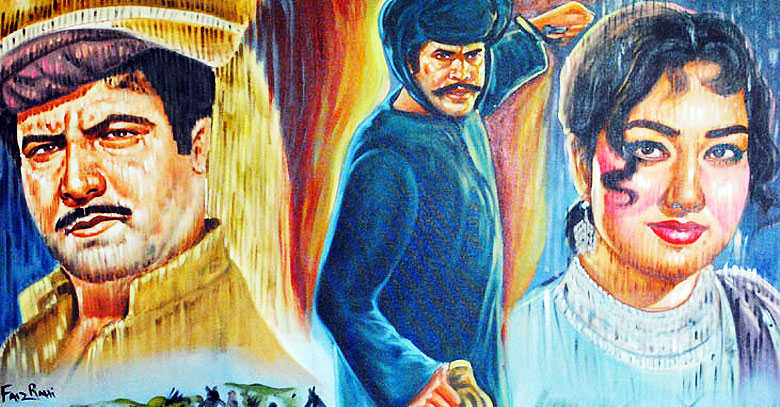 The Pakistan cinema industry saw its days of glory with big-screen cinema houses packed to the brim in the 60s and 70s, showing classics that produced some of the finest actors and music makers in our history, including Mohammad Ali, Waheed Murad, Zeba, Madame Noor Jehan, Mehdi Hasan, Nisar Bazmi and Sohail Rana.
Come the '80s and this glory started to fade away, with cinema houses losing their family-oriented clientele that continued diminishing as time progressed, forcing a number of operators to close shop.
According to statistics quoted by the Express Tribune, the number of cinema houses declined to 325 in 2010, with only 160 operational, from a high 1,585 in the 1960s.
The number of movies produced annually has come down to a mere 40 today versus 300 during the 1970s.
To give a new life to this medium, the government lifted a 40 year ban on screening of Indian movies in Pakistan.
This paved way for further revival, and a mechanism to improve cinema industry's infrastructure rolled into place fueled by the building of smaller screen cineplexes and cinemas, mostly by private players, to bring back audience.
In Karachi, Universal Cineplex was built to cater to this demand, which was more recently addressed by Atrium Cinemas.
Providing family-oriented entertainment and technological developments via 3D screens, these endeavors have audiences thronging to watch the latest released movies, whose quality has improved subsequently.
Also, with the inception of Brand Cinema, a movie and cinema marketing company, this promotional form is swiftly gaining ground in Pakistan, with innovative and effective strategies applied to movies like Wolverine, Despicable ME 2 and more recently, Chennai Express, which has become the highest earning foreign film in Pakistan.
All these reasons are contributing to making cine-going a massive phenomenon once again. Moreover, the response generated by films like Khuda Ke Liye, Bol and Ramchand Pakistani, Main Hun Shahid Afridi is a testament that people want to see more from their industry.
With large scale productions expected to be released this year like Josh, Waar, Zinda Bhaag,and Main Hun Shahid Afridi, a well-established film industry and cinema culture in Pakistan may just be a few industry-friendly policies and years of continued persistence away.