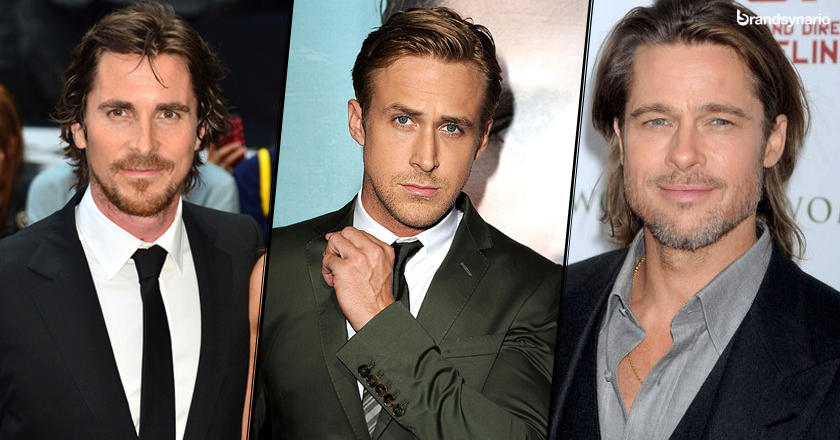 After the raging success of Moneyball, Brad Pitt is back with yet another Michael Lewis bestseller adaptation, The Big Short: Inside the Doomsday Machine. The movie The Big Short will be produced by Pitt himself and Dede Gardner from Paramount Pictures under the Plan B banner.
News is that Christian Bale, of Dark Night fame and Ryan Gosling, The Notebook hunk, are on board to bring  star power to Brad Pitt's latest venture. Adam McKay is writing the adaptation and will be directing the movie too.
The fim's story revolves around the housing and credit default swap market created by financial key players, betting against CDOs, in the early 2000s, which eventually led to them profiting in the global financial crisis 2007 – 2010. The people highlighted in the story, who predicted the market crash and betted against the market, include Meredith Whitney, Steve Eisman, Greg Lippman, Eugene Xu, Dr. Michael Burry and the founders of Cornwall Capital.
While the production date for the adaptation is still unknown, anticipation for the movie is quite high since Plan B has recently given audiences Oscar worthy movies like 12 Years a Slave and Selma. Moreover, previous Michael Lewis's book adaptations, Moneyball and Sandra Bullock's The Blind Side have been a hit too. It seems like Brad Pitt has the ultimate Oscar combination of the star cast with Plan B's production and Lewis's storyline for The Big Short.
Apart from this upcoming financial drama, Christian Bale will also appear in yet another novel adaptation, Travis McGee's The Deep Blue Good-By and Ryan Gosling will be seen with Matt Bomer and Russell Crowe in Warner Bros. crime mystery thriller, The Nice Guys, in June 2016.