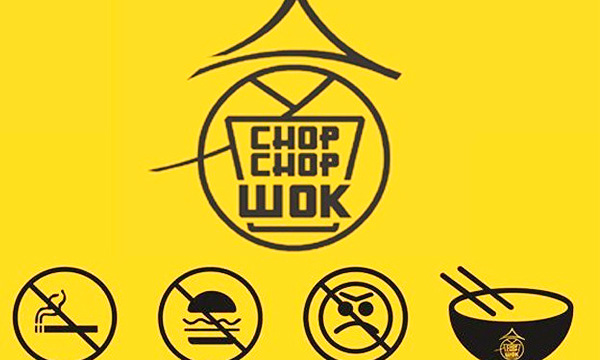 The new and healthy eatery, gaining major popularity is Chop Chop Wok; the new go-to Chinese restaurant, famous for its Pan Asian Noodles is a must try for every foodie!
Located in the heart of the much populated Khadda Market, Chop Chop Wok unveils the original essence of Asian cuisines in our culture.
Location

Chop Chop Wok is located at Khadda market; amidst the other much popular and old food eateries, the WOK manages to stand out.
Menu
There are over 180 different combinations of foods being served at the Chop Chop Wok.  The place provides Chinese as well as Japanese cuisines. The core theme of Chop Chop Wok bases around creating an own meal and eating something unique.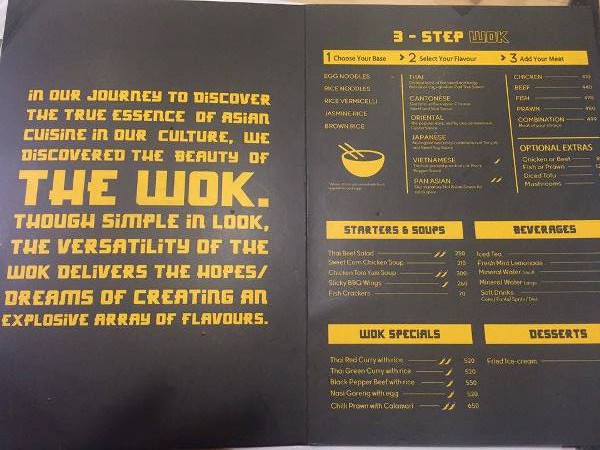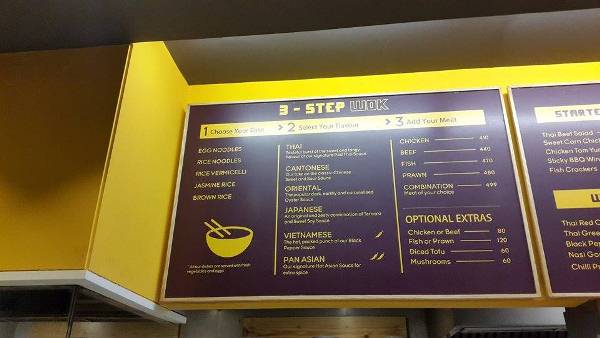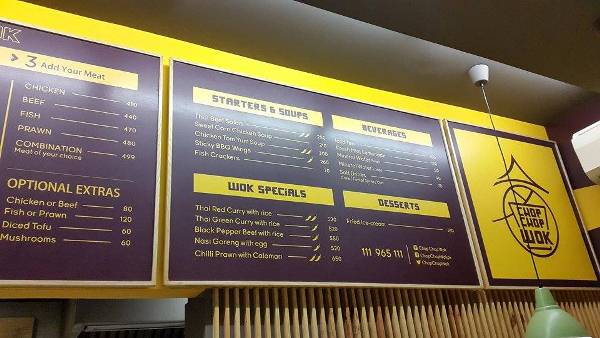 It's time to say goodbye to the fast food (burger) fad and shift towards  much healthier flavours. Here's how it works at Chop Chop Wok: the eatery offers a 'make your own wok' alternate in which the customer to choose a base for the bowl, a sauce of their choice and then a protein.
Read more: Nandos Karachi: Menu, Location & Price
Specialty
For the main course, the Chop Chop Wok specials are, Nasi Goreng with egg, Pan Asian rice noodles with chicken, Thai red curry with brown rice, Thai green curry with jasmine rice, Chilli prawn with calamari, and black pepper beef with rice.
Succulent Pan Asian rice noodles; soft noodles served with stir fried vegetables and the spices on point, is a refreshing dish.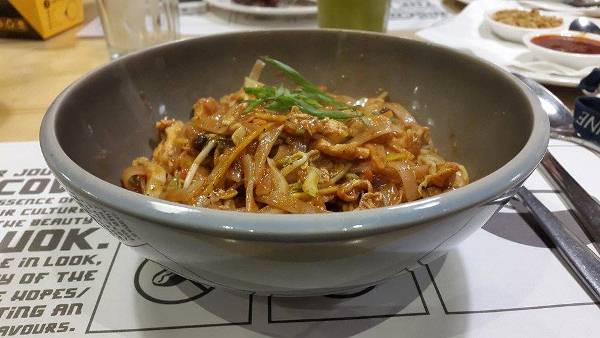 BBQ wings and soft and tender teryaki lamb is also one of the hit dishes at Chop Chop Wok.
So visit Chop Chop Wok today and experience exotic Asian cuisines and tongue tantalizing flavours.
Home Delivery: +92 21 111 965 111
Serving Hours: 1.00 PM to 12.00 AM
Read more: Dunkin' Donuts Karachi: Prices, Menu and Location
Stay tuned to Brandsynario for more updates!