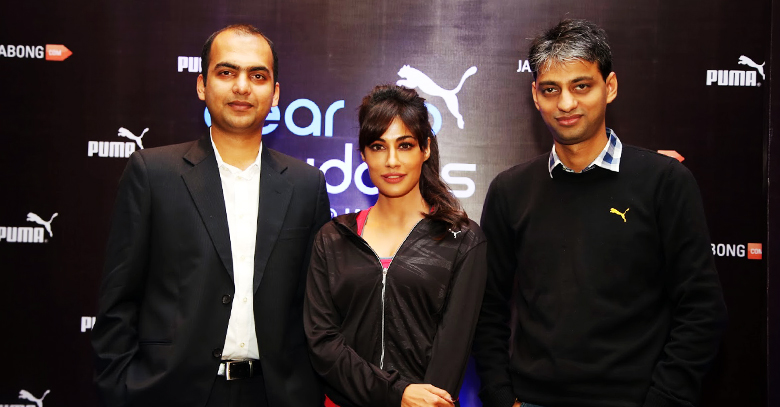 By Zulfiqar Ali Sajwani
The famous German based sportswear brand Puma, is all set to heat up  exercising schedules with the launch of the 'Gear up Buddies' campaign in India, featuring the crictically acclaimed Indian actress. Chitrangada Singh.
A co-branded initiative by Puma and e-commerce player Jabong.com, the campaign showcases an interactive video on fitness routines for all fitness lovers including fun filled exercises such as running, Zumba and Crossfit.
The masterpiece of creative agency called Brandmovers, the campaign was launched on November 15, after which the video has achieved decent 12,000 views on the Jabong microsite, with people spending more than three minutes on it.
"With Puma's first of its kind digital fitness campaign, we are trying to create online engagement by making people a part of the video experience rather than witnesses" said Suvajyoti Ghosh, co-founder and CEO, Brandmovers India, expressing the vision behind this campaign.
The video has an interactive dimension to it as well, where gives users can change between exercises, while the people on screen switch to different Puma fitness gear.
The video also provides users with a choice to know more about the particular fitness gear by clicking on it, and directing them to Jabong.com if they want to purchase it.
Puma is known for its high budgetsed celebrity endorsements. Recently the brand made a lot of news for itsannual $8.6 million dollar payment to the fastest man on Earth, Usain Bolt, the Jamaican sprinter, who made the golden routes during the Olympics.
With Chitranganda on board in this interesting campaign, Puma is surely in for some 'serious' attention from its Indian fans.