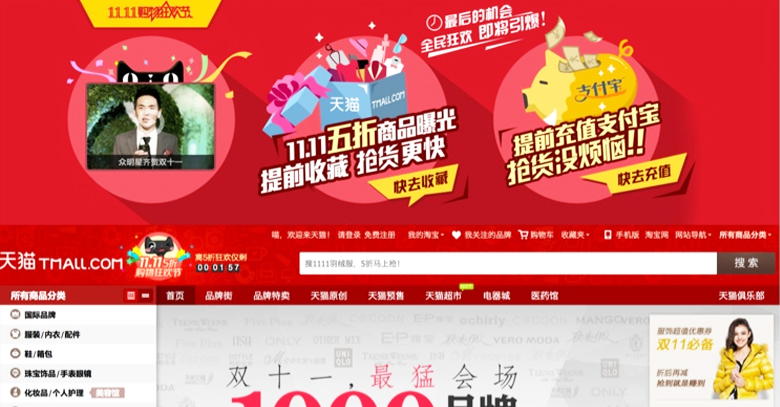 By Ufaq Ashfaque
China earned its largest online shopping revenue on China's Singles Day or 1111 and became the biggest online shopping day in the world.
November 11th has been seen as an important day of the month that celebrates 'China Singles' Day'. This year, however, all previous records made were broken as China's commercial site Taobao and Tmall earned revenues of 35bln Yuan or an astounding $5.75 billion.
Around 60% of people in Chin had said that they planned to make use of the sales offered on November 11, according to a poll conducted by Sina.com.
Various deals from online brands received massive hits on these websites.  BMW and Xiaomi are the two prominent names that offered massive promotions on the day.
Xiaomi devices were sold in just five hours, earning an estimated 500 million Yuan.
The tradition was introduced 1990 when single college students decided to have an anti-Valentine Day and celebrate their bachelorhood. No one knew that one day the tradition will help boost online sales in China.
Living in modern times of rapid development, growth and expansion, it would not only increase sales, but to also make way for new brands to come up on an international platform.